Liz Lochhead

Liz Lochhead is a poet, playwright, performer and broadcaster.
Her original stage plays include Thon Man Molière, Mary Queen of Scots Got Her Head Chopped Off, Blood and Ice, Good Things and Perfect Days. Her many stage adaptations include Dracula, Molière's Tartuffe, Miseryguts (based on Le Misanthrope) and Educating Agnes (based on L'École des Femmes); as well as versions of Medea by Euripides (for which she won the Scottish Book of the Year Award in 2001), and Thebans (adapted mainly from Sophocles' Oedipus and Antigone).
Her collections of poetry include Dreaming Frankenstein, The Colour of Black & White, A Choosing (Selected Poems), Fugitive Colours and True Confessions, a collection of monologues and theatre lyrics. She served a five-year term as Scotland's Makar, or National Poet, from 2011 till 2016, and was awarded the Queen's Gold Medal for Poetry, 2015. She won the Sunday Herald Scottish Culture Lifetime Achievement Award in 2017.
Showing 1-12 of 15 items.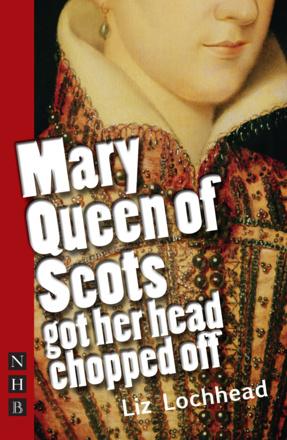 A modern classic about the bitter rivalry between Mary, Queen of Scots, and her cousin and fellow ruler, Elizabeth I of England - retold by Scotland's most popular playwright.
Acclaimed poet and playwright Liz Lochhead's Dracula stays refreshingly close to Bram Stoker's classic novel.

Renowned poet and dramatist Liz Lochhead tells the story of Frankenstein's creation.

A funny, sad and truthful romantic comedy about beating the biological clock.

A dark and wickedly funny farce about one man's twisted attempts to find a woman he can control completely.

Euripides' classic story of the woman who murders her own children in revenge for her husband's infidelity, here given a distinctive Scots flavour by the poet and playwright Liz Lochhead.

Two plays by Molière

Two plays from Molière, by 'Scotland's greatest living dramatist' (Scotland on Sunday).

The Ancient myths of the Kingdom of Thebes re-told by Scotland's foremost poet/dramatist.

A bittersweet romantic comedy about finding love later in life, from 'Scotland's greatest living dramatist' Scotland on Sunday.

A rollicking Scots version of Molière's classic of political satire and black comedy.

A Scots version of Molière's play Le Misanthrope, by 'Scotland's greatest living dramatist' Scotland on Sunday.

Five plays from the the makar (national poet) of Scotland, one of the country's best-known - and best-loved - living playwrights.