Gillian Greer
Gillian Greer is a playwright and dramaturg from Dublin.
Her plays include: Boy Parts, adapted from the novel by Eliza Clark (Soho Theatre, 2023); Meat (Theatre503, London, 2020; a finalist in the 2018 International Playwriting Award); and Petals (nominated for the Irish Times Theatre Award for Best New Play in 2015).
As a dramaturg, she has worked at the National Theatre, VAULT Festival, Clean Break Theatre Company, The Mercury Theatre and many more. She was appointed Literary Manager of Soho Theatre, London, in 2019.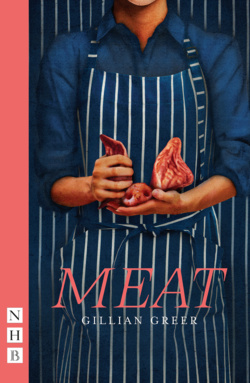 Meat
Paperback

£9.99 £7.99

Ebook

£9.99 £7.99
Boy Parts (stage version)
Paperback

£10.99 £8.79

Ebook

£10.99 £8.79