Paperback,
256 pages
ISBN: 9781848423473
Publication Date:
21 Nov 2013
Size: 216mm x 138mm
£10.99 £8.79
You save £2.20 (20%)
Ebook,
256 pages
ISBN: 9781780012919
Publication Date:
21 Nov 2013
£10.99 £8.79
You save £2.20 (20%)
Everything You Always Wanted to Know About Acting (But Were Afraid to Ask, Dear)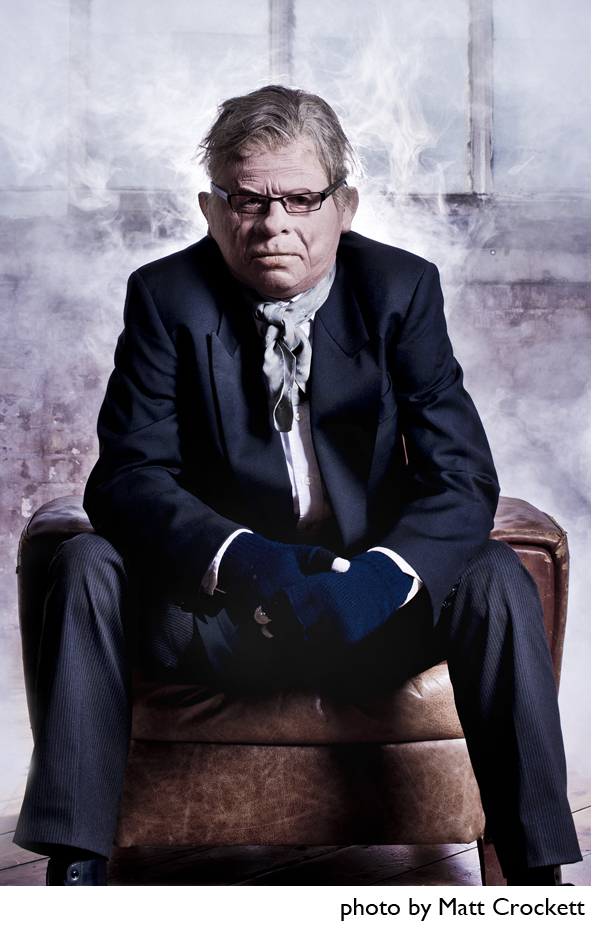 He's the anonymous Twitter sensation whose hilarious and unfailingly accurate barbs satirising and celebrating the theatre industry have won him a devoted following.
His identity is the subject of feverish speculation in the media, fuelled by his regular appearances at West End opening nights in costume, wig and latex mask.
He has become a genuine theatre impresario, launching talent competitions Search for a Twitter Star and its successor, Search for a Twitter Composer.
And now West End Producer is ready to share all he's learnt about how to get ahead in showbusiness, in the form of a handy paperback book.
Full of the wit and mischievous indiscretion that has gained him such a cult following, packed with gossip and insider knowledge of the theatre business, and containing enough savvy advice on acting to kickstart a career, West End Producer's book offers tips (both practical and deliciously impractical) on:
Getting into drama school (learning how to sit in a circle)
Auditioning (perfecting the 'staring vacantly out front' pose)
Rehearsals techniques (including how to act in a serious play)
The different kinds of actor (from sex pest to company idiot)
Combating boredom (and avoiding backstage naughtiness)
How to behave at first-night parties (obeying the traffic-light colour code)
And, most importantly, the correct way to bow at the curtain call
Also included in the book are many of West End Producer's most memorable tweets, miniature comic salvos despatched with all the shrewdness of a man who truly knows his Barrowmans from his Balls.
'Prepare to be shocked, rocked and mocked in this genuinely laugh-out-loud-funny, lovingly crafted, meticulously researched, spookily insightful and accurately spelled guide to all things thespian.' Michael Ball
'Don't even consider putting your daughter on the stage, Mrs Worthington, until you've first consulted this wonderful book.' Paul O'Grady
Blog entries: read two extracts from West End Producer's book on the NHB blog - discover how auditions really work here, and learn the secret to first-night presents here.  
---
Everything You Always Wanted to Know About Acting is also available as an audiobook from Audible or from Apple Books. Listen to an extract here...
Press Quotes
'One of the most deliciously enjoyable, hugely entertaining and frequently hilarious books of the year'
Michael Quinn, The Stage's Books of the Year 2013
'Hilarious... This wonderful book is funny, helpful and a must-have'
Actor Hub
'The funniest book I have read this year... nuggets of fine observation and wisdom'
The Stage
'Funny, irreverent and insightful... guaranteed to have tears of laughter streaming down your cheeks'
The Public Reviews
Paperback,
256 pages
ISBN: 9781848423473
Publication Date:
21 Nov 2013
Size: 216mm x 138mm
£10.99 £8.79
You save £2.20 (20%)
Ebook,
256 pages
ISBN: 9781780012919
Publication Date:
21 Nov 2013
£10.99 £8.79
You save £2.20 (20%)
Also by West End Producer: