Ebooks
The titles below are available to buy as an ebook (EPUB file) from this site, and are also available from most ebook retailers.
You can read about how to download and read our ebooks on our Ebooks Help page.
Showing 37-48 of 1,163 items.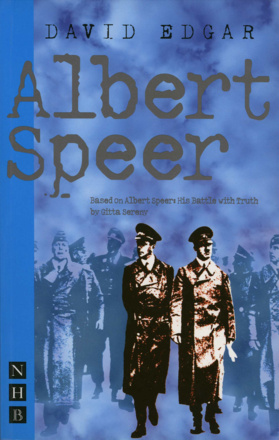 A panoramic historical drama about the man whose devotion to Hitler blinded him to the worst crime of the twentieth century, drawing closely on Gita Sereny's definitive and magisterial biography of Albert Speer.
Mike Bartlett's outstanding play, set in the ruins of a garden in rural England.

A thrilling play about family and social care that follows 11-year-old Sandy on her daring, Christmas mission to emulate Clint Eastwood and bust her gran out of lock-up.

Ben Jonson's classic comedy, in a handy pocket edition in the Nick Hern Books Drama Classics series.

An authoritative, step-by-step guide to the Alexander Technique, to help actors find new and beneficial ways of moving, thinking, breathing and performing. Written by an experienced teacher of the technique.

A collection of five plays by Alexi Kaye Campbell: The Pride, Apologia, The Faith Machine, Bracken Moor and Sunset at the Villa Thalia.

A Practical Guide to Achieving Gender Equality in Theatre

A book about the need for change in theatre, to reflect the gender balance of the world it seeks to represent, and how, with everyone's help, we can achieve it.

Dryden's 1677 play All for Love is a version of the Antony and Cleopatra story, told as a heroic tragedy.

A moving examination of a terrifying moral dilemma, and a powerful story that shows what it takes for humanity and decency to be restored in a world that has abandoned them.

A poignant, moving and darkly funny play about young girls slipping through the cracks in society. Joint winner of the 2016 George Devine Award for Most Promising Playwright.

A deeply emotional comedy drama from the author of East is East, exploring the relationships we have with our roots, and with those that we love but don't always understand.

A searing dramatic thriller that asks how well we actually know those closest to us, premiered at Hampstead Theatre in June 2016.