Ebooks
The titles below are available to buy as an ebook (EPUB file) from this site, and are also available from most ebook retailers.
You can read about how to download and read our ebooks on our Ebooks Help page.
Showing 121-132 of 1,163 items.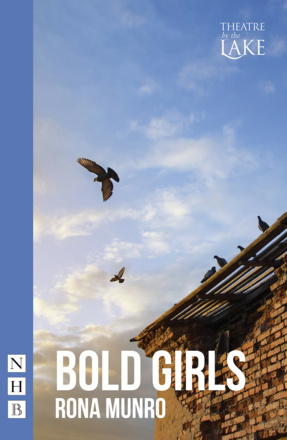 A sharply funny, moving play set during the Troubles in Northern Ireland and celebrating women's strength under siege.
Six funny and perceptive monologues about the stresses of modern female life.

The stage version of Philip Pullman's The Book of Dust – La Belle Sauvage, which is set twelve years before the epic His Dark Materials trilogy. Two young people and their dæmons, with everything at stake, find themselves at the centre of a terrifying manhunt.

An urgent, moving and occasionally hilarious play about the migrant crisis and the politics of the Middle East.

A hard-hitting and original family drama.

A brand-new ancient-history play in verse that tells the story of one of Britain's most iconic women: a queen, a warrior and a rebel.

A moving, truthful and darkly comic play about one woman's experience of a women's refuge.

A deeply moving and thought-provoking stage play based on the best-selling novel by John Boyne.

Four boys face the tricky transition to adulthood in Ella Hickson's riot of a play.

A play in verse following four young people across one night in Dublin.

An exhilarating play about a ruthless female City trader who takes on a young and ambitious protegee.

A scorching play about a fourteen-year-old boy struggling to make sense of his place in an impoverished world filled with seemingly random killings of young black men.