Showing 1-18 of 260 items.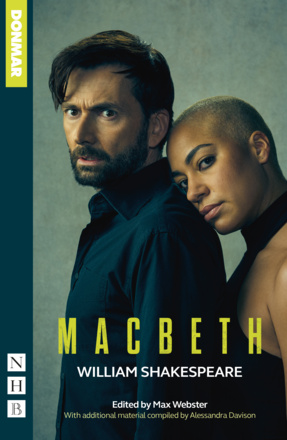 Shakespeare's most extraordinary psychological drama in a version premiered at the Donmar Warehouse in 2023, starring David Tennant and Cush Jumbo, directed by Max Webster. With behind-the-scenes material exploring how the production was conceived and developed.
Chekhov's character study of a man undone by his own spiritual malaise, in a brilliant translation by a world-renowned team of translators.

A gripping version of Ibsen's most contemporary play, first performed at the Bridge Theatre, London, in 2022.

Frantic Assembly's electrifying take on Shakespeare's tragedy of paranoia, sex and murder, firmly rooted in a volatile twenty-first century.

Euripides' classic story of the woman who murders her own children in revenge for her husband's infidelity, here given a distinctive Scots flavour by the poet and playwright Liz Lochhead.

Conor McPherson's stunning adaptation of the Anton Chekhov masterpiece, a portrayal of life at the turn of the twentieth century, full of tumultuous frustration, dark humour and hidden passions.

Passionate, dangerously funny, and enduringly perceptive, a wickedly enjoyable black comedy that Strindberg considered his masterpiece.

Cordelia Lynn's version of Chekhov's play, about three sisters trapped in a provincial town, waiting for their lives to begin.

Two plays by August Strindberg

August Strindberg's classic portrayals of secrets and lies, seduction and power – both written in the summer of 1888 – in brilliant new versions by Howard Brenton.

Using Shakespeare's orginal lines, alongside new text, Jeanie O'Hare retells The Wars of the Roses through the eyes of the extraordinary Margaret of Anjou.

A fresh take on Chekhov's classic play, by the Tony Award-winning playwright of The Humans.

A powerful expressionist drama from the 1920s about the dependent status of women in an increasingly mechanised society, based on the true story of Ruth Snyder.

A unique edition of Chekhov's play in a brilliant translation by a world-renowned team of translators.

Two plays

Two plays by the acclaimed Russian author and playwright Mikhail Bulgakov, in fresh new translations by preeminent Russian translators Richard Pevear and Larissa Volokhonsky, along with prominent playwright Richard Nelson.

Ibsen's moving play about duty and self-determination, relocated to the Caribbean in the 1950s.