Claire Grove

Claire Grove, who died in 2013, was a Sony Radio Academy Award-winning radio producer who created over three hundred dramas for BBC Radio 4, Radio 3 and the World Service. She produced Classic Chandler, a landmark series dramatising all eight Philip Marlowe novels, and The Complete Ripley. Awards include: Sony Gold for A Woman in Waiting by Thembi Mtshali, the story of a South African domestic worker; Sony Gold for A Matter of Sex by Nick Stafford; and a Silver Sony for Banana Republic by Greig Coetzee, one of three plays to mark ten years since the first democratic election in South Africa.
Career highlights include working with Mike Bartlett on Love Contract and Not Talking, and with Charlotte Jones on The Diva in Me; directing Gary Oldman in Walk Right By Me by Christopher Harris, and Sir Patrick Stewart in Stephen Wyatt's Double Jeopardy; and recording Nick Darke's drama-documentary Underground in a Cornish tin mine.
Claire was posthumously awarded the Outstanding Contribution to Radio Drama Award in 2014.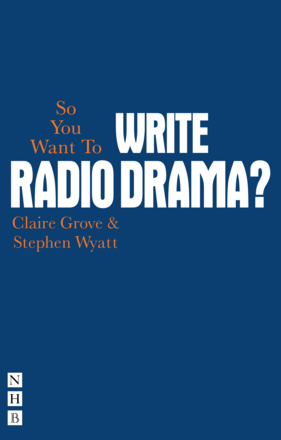 So You Want To Write Radio Drama?
Paperback

£14.99 £11.99

EPUB

£14.99 £11.99