Chris Johnston

Chris Johnston (1952-2017) was a writer, performer, director, teacher, and workshop facilitator who championed work in community-based theatre and improvisation. His work with Insight Arts Trust (1988-98) and then Rideout (1999-2016) pioneered a range of theatre and arts-based strategies for working with prisoners and those on probation. His experiments with ensemble work were realised in two companies, ESP and Fluxx. Particularly with Fluxx he developed Citizen Theatre - improvised performances that explored issues of concern to local communities. A further company, Livestock, was established in Brighton with a focus on arts and education.

He was a visiting lecturer at the University of Warwick between 1998 and 2003, and between 2003 and 2006 he was an AHRC Fellow in Creative & Performing Arts. He was awarded a Butler Trust Award in 2005 for his work in the Prison Service and made a Companion of LIPA in 2011. His writings for Nick Hern Books include House of Games (2006, first published by Routledge in 1998), The Improvisation Game (2006) and Drama Games for Those Who Like to Say No (2010).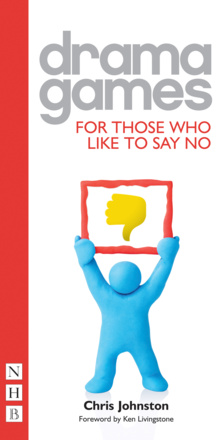 A dip-in, flick-through, quick-fire resource book for teachers and workshop leaders working with difficult or reluctant students, youth groups, young offenders, and all those who seem intent on saying 'no' to whatever is offered them.
Discovering the Secrets of Spontaneous Performance

A fascinating investigation into the wellsprings of improvisation in theatre, dance and music, from the author of the influential House of Games.

Making Theatre from Everyday Life

A treasure trove of drama games and exercises, an immensely valuable resource for teachers, theatre directors and drama workshop leaders.