Chinonyerem Odimba
Chinonyerem Odimba is a playwright and screenwriter.
Her plays include: Black Love (Paines Plough, 2021); Unknown Rivers (Hampstead Theatre, 2019); Princess and the Hustler (Eclipse Theatre Company, Bristol Old Vic and Hull Truck Theatre co-production, 2019); Amongst the Reeds (Clean Break, Edinburgh Fringe and Yard Theatre, London, 2016); A Blues for Nia (Eclipse Theatre/BBC); His name is Ishmael (Bristol Old Vic, 2013); The Birdwoman of Lewisham (Arcola, 2015) and Joanne (Clean Break, Soho Theatre, 2015). She is a winner of the Channel 4 Playwrights' Scheme 2016 (formerly the Pearson Playwrights' Scheme).
Her screenplay Scotch Bonnet was filmed by the BBC for The Break, a series of short films.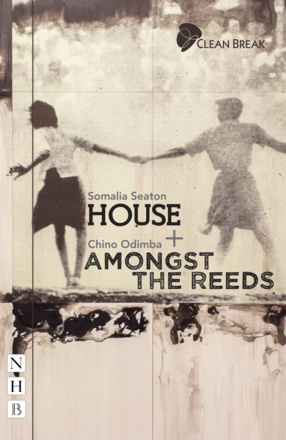 Two explosive plays about the need to be seen, commissioned by acclaimed theatre company Clean Break.
Two friends scratch out a living on the margins of society in a play commissioned by acclaimed theatre company Clean Break.

Five of the most exciting voices in theatre explore the pressures on our public services as one young woman buckles under pressures of her own.

A play about a cheeky 10-year-old with a plan to win the Weston-super-Mare Beauty Contest, against the backdrop of Black British Civil Rights marches in 1960s Bristol.

A poignant and life-affirming play about the extraordinary powers of female friendship.

15 Monologues Adapted from Ovid

Drawing inspiration from Ovid, fifteen leading female and non-binary British playwrights dramatise the lives of fifteen classical heroines in a series of new monologues for the twenty-first century.

An explosion of form-busting storytelling, combining real-life stories, imagined worlds, and new songs inspired by an R&B heritage.