Bill Bryson
Bill Bryson was born in Des Moines, Iowa, in 1951. His bestselling books include The Road to Little Dribbling, Notes from a Small Island, A Walk in the Woods, One Summer and The Life and Times of the Thunderbolt Kid. In a national poll, Notes from a Small Island was voted the book that best represents Britain.
His acclaimed work of popular science, A Short History of Nearly Everything, won the Aventis Prize and the Descartes Prize, and was the biggest-selling non-fiction book of its decade in the UK. His latest book, The Body: A Guide for Occupants, was shortlisted for the Royal Society Science Book Prize and is an international best-seller.
Bill Bryson was Chancellor of Durham University from 2005 to 2011. He is an Honorary Fellow of the Royal Society. He lives in England.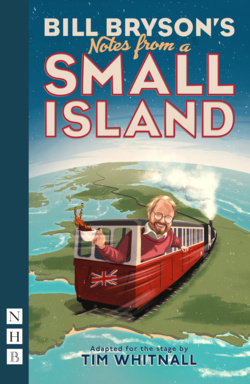 Notes from a Small Island (stage version)
Paperback

£10.99 £8.79

A4 Spiral-bound

£14.99 £11.99

Ebook

£10.99 £8.79