Terence Rattigan
Sir Terence Rattigan was one of the most popular English 20th-century dramatists. His first play, First Episode, was produced in 1934; his best-known later works include After the Dance, Flare Path, The Browning Version and The Deep Blue Sea. Many of his plays have been adapted for film, and are frequently revived. He also served as an RAF tail gunner in WWII.
Showing 13-20 of 20 items.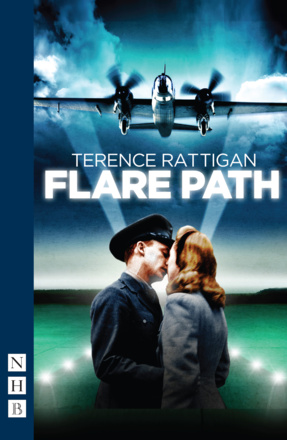 A moving story of love and loyalty, courage and fear, based on Terence Rattigan's own experiences as a tail gunner in the Second World War.
Terence Rattigan's first play, published for the first time in this edition to mark the centenary of his birth. With an authoritative introduction by Rattigan scholar Dan Rebellato. 

Terence Rattigan's Duologue is a short monologue play for a female actor in which a woman reminisces movingly about her dead husband.

Written in the early fifties when Rattigan was at the height of his powers, The Deep Blue Sea is a powerful account of lives blighted by love - or the lack of it.

Based on the true story of Alma Rattenbury, who, in 1935, went on trial with her eighteen-year-old lover for the murder of her husband. In the play, Terence Rattigan pits Alma against a formidable lady juror, whose own life offers a plangent counterpoint to the central tale of love, betrayal, guilt and obsession.

Rattigan's well-loved play about an unpopular schoolmaster who snatches a last shred of dignity from the collapse of his career and his marriage.

A powerfully atmospheric one-woman play, All On Her Own tells the story of Rosemary who, alone at midnight in London, has a secret burden to share that is both heartbreaking and sinister.

Rattigan's brilliant attack on the hedonistic lifestyle of the 'bright young things' of the 1920s and 30s.