Showing 73-90 of 166 items.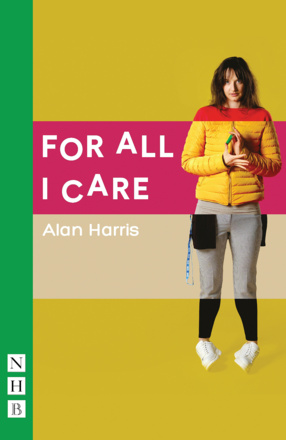 A fast-moving, touchingly funny play about two very different women, both having a very bad day.
An ultra-contemporary, sexy and funny play that pushes the boundaries of trust, love and lust to the limit.

A stark, bold, powerful and poetic drama looking at the effects on adult life of childhood trauma and the cycles of drug abuse.

A fierce, funny and irreverent OCD love story that asks: what exactly is 'normal' anyway?

A taut, thrilling debut play for two actors, premiered at Theatre503, London.

A taut family drama about obsession, betrayal and the human need to belong.

A play about two mothers united in sorrow, sharing the hardship of protecting their sons – one in life, and one in death.

A fierce and exhilarating play about faith and truth, a hymn to community, and a testament to the power of young people.

A heartwarming, joyful and dazzlingly funny exploration of bittersweet nostalgia and the enduring power of friendship.

A psychological drama that asks if the cycle of generational trauma can ever be broken. Can queer, Black femmes find love and belonging when the soil beneath them – and the climate around them – is hostile?

A play about food, love, class and grief in a world where there's little left to savour.

A moving and unexpectedly funny play about a couple grieving the loss of their child, winner of the Best New Play award at the 2022 Offies (Off West End Awards).

An insightful, heartfelt coming-of-age story and a blazing account of inner-city, British-Asian teenage life.

An unflinching and unexpectedly humorous play about masculinity, sexuality and power, through the dizzying lens of youth.

A thrilling two-hander that looks at the complexities of a mother-daughter relationship, the growing argument between rich and poor, and a young woman stuck in between.

A play charting the extraordinary shift in social, political and religious life in Ireland over the past thirty years.

A radical, modern-day re-interpretation of Arthur Schnitzler's taboo-breaking 1897 play La Ronde, with its 'daisy chain' of sexual encounters.

There is limited availability of this title. Please

enquire

before placing your order.

Another Romeo and another Juliet in a strikingly different love story.