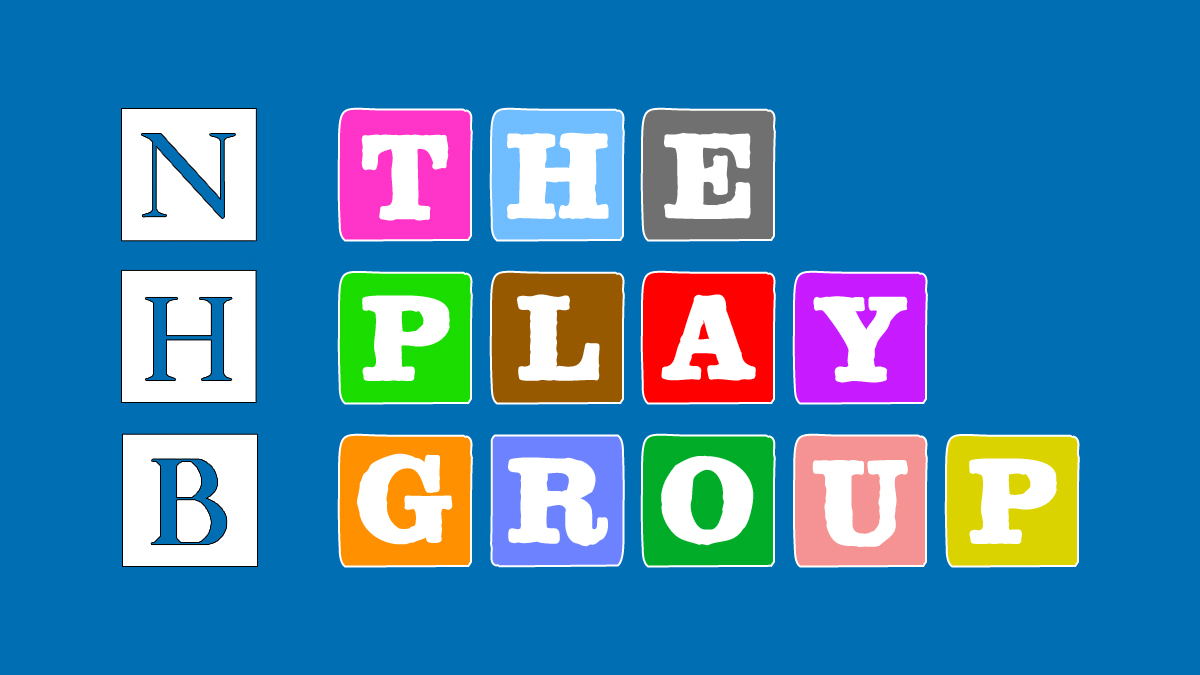 Enjoy one great NHB play each month at 50% off, plus an interview with the writer
After its incredibly popular debut last year, our playreading and discussion community The NHB Playgroup is BACK – and April's Playgroup play is The Gift by Janice Okoh.

Some things are the same as before, but some are a bit different – so whether you're a returning Playgroup veteran, or new to the community, read on for all the info about how it works.
What is The NHB Playgroup?
The NHB Playgroup is a monthly playreading and discussion community from Nick Hern Books, the UK's leading specialist theatre publisher. It's a great way to discover new favourite plays and playwrights, broaden your theatrical knowledge, and share your thoughts with fellow theatre-lovers.

Each month, we select one fantastic play from our extensive range of brilliant contemporary drama, and make it available to buy at a special 50% discount in both print and digital formats. Get your copy (or if you already have one, find it on your shelf!), read it, and send us your question for the writer. We'll then record an interview with them, using questions submitted by you, our readers, which will be released at the end of that month as a free podcast for you to download and enjoy.

The Playgroup plays are revealed on the first Wednesday of every month, and they're available at 50% off until the next play is revealed – so you've got the whole month to pick up a copy, read it, and get involved.
What is this month's play, and how can I read it?
The NHB Playgroup play for April is The Gift by Janice Okoh.

Brighton, 1862. A day in the life of Sarah, an African girl, adopted by Queen Victoria and raised in the Queen's circles. Today is the eve of her having to return to Africa, but will she go?

The Present. A day in the life of Sarah, a black middle-class woman living in a Cheshire village with her husband and small child. They are paid a visit by well-meaning neighbours who have something to confess.

The two Sarahs meet Queen Victoria for tea. This won't be your regular tea party…

An outrageous play about imperialism, cross-racial adoption, cultural appropriation – and tea – Janice Okoh's The Gift premiered at the Belgrade Theatre Coventry in January 2020, followed by a UK tour, including a run at the Theatre Royal Stratford East in London. It was a co-production between Eclipse Theatre Company and the Belgrade Theatre, and directed by Dawn Walton. The Gift is a finalist for the Susan Smith Blackburn Prize 2021.

'A bold exploration of Black Britishness that is as agonising as it is funny' Metro

There are three ways to get this month's NHB Playgroup play for the special 50% discounted price of £5:
In paperback: get your copy direct from our website here, available for international delivery
In ebook: download your copy via our website here, and read it via the free Adobe Digital Editions app on desktop and mobile devices
On Issuu: buy and download your copy via online publishing platform Issuu, and read it in your browser or in the free Issuu app
Enjoy a free preview of The Gift below - click the icon in the bottom right corner to expand the reader to full screen.
What do I do once I've read this month's play?
Once you've read The Gift, email us your question for writer Janice Okoh. Each month we pick a selection of reader questions to ask the writer in our recorded interview, so send your question in by Sunday 25 April for a chance to have it answered by Janice.

Also, be sure to continue the discussion online – head to Twitter and use the hashtag #NHBPlaygroup to share your thoughts on the play with other readers.

New for 2021, we're exploring the possibility of adding some online discussion groups, where you'll have opportunity to chat about the play over Zoom with a group of fellow readers. We're still working out how these might operate, but if you'd be interested in taking part then please email us to register your interest.

Finally, at the end of each month of The NHB Playgroup, check out our interview with the writer in The NHB Playgroup Q&A Podcast, available right here at the bottom of this page and on all major podcast platforms. Our host, Siân Mayhall-Purvis, is joined by that month's writer to deep-dive into their play with questions submitted by Playgroup readers, as well as talking more widely about UK theatre, life as a playwright, and more.
Sounds great! How do I keep up to date with The NHB Playgroup?
We release a new NHB Playgroup play on the first Wednesday of each month – if you'd like to be amongst the first to hear about future plays in The NHB Playgroup, plus exclusive competitions, additional discounts and more, then sign up for email updates here by selecting 'NHB Playgroup emails' from the list in the 'I would like to receive:' section of the form.

You'll only receive emails about The NHB Playgroup (unless you choose to receive additional emails, for instance about our new and upcoming releases), and you can unsubscribe at any time.

We'll also announce the new NHB Playgroup plays each month via social media, and right here on this page.

And that's it! We hope you enjoy The NHB Playgroup – if you have any questions or comments, please don't hesitate to email us.
---
The NHB Playgroup Q&A Podcast


See below for our Q&A Podcasts with past NHB Playgroup writers, featuring questions submitted by you – the readers.

The NHB Playgroup Q&A Podcast is also available on major platforms including Apple Podcasts, Spotify and Google Podcasts. Follow or subscribe to make sure you never miss an episode.

Yen by Anna Jordan



Lava by James Fritz



Leave Taking by Winsome Pinnock



Arlington by Enda Walsh



Oil by Ella Hickson



Human Animals by Stef Smith



Albion by Mike Bartlett



Home by Nadia Fall



Princess & The Hustler by Chinonyerem Odimba



Faustus: That Damned Woman by Chris Bush



Sunrise by Jessie Cave



Second Person Narrative by Jemma Kennedy (with guest Lucy Kerbel)



The River by Jez Butterworth