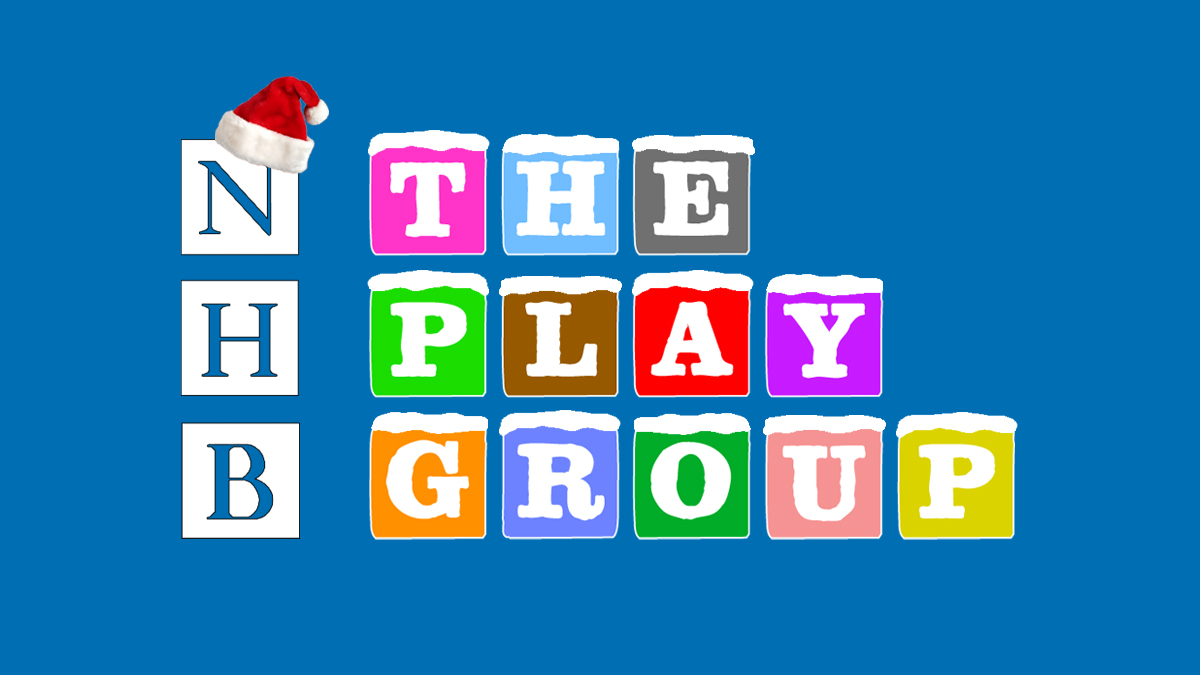 Enjoy five plays, available to read for free until Tuesday 5 January

The NHB Playgroup is BACK with a new free festive play, plus four returning favourites – all available to read online for two weeks only!
Each Wednesday for the first three months of the coronavirus shutdown, we made one play available for free for one week only, and invited everyone who read it to send in a question for the writer. We then recorded a Q&A with them, released the following Wednesday, along with the next free play!

Thousands of people got involved with The NHB Playgroup when it ran in the spring and summer, and as we enter into the festive period – and new restrictions on theatre – we're spreading a bit of Christmas cheer by bringing it back for the next two weeks.

Until 5 January, you can read festive black comedy Elephants by Rose Heiney, completely for free, right here on this page. Scroll down to start reading now.

We're also delighted to re-share four brilliant plays which featured in the Playgroup earlier this year: Yen by Anna Jordan, Lava by James Fritz, Albion by Mike Bartlett and Princess & The Hustler by Chinonyerem Odimba. If you missed any of these plays the first time around, or want to revisit a past favourite, then scroll down to read them until 5 January.

And once you've finished, check out our interviews with the writers in The NHB Playgroup Q&A Podcast, where our host Siân Mayhall-Purvis deep-dives into each play by asking questions submitted by Playgroup readers, as well as talking more widely about UK theatre, life as a playwright, and navigating the COVID-19 pandemic. You can play these and all the other podcast episodes directly from the bottom of this page, or search for it wherever you get your podcasts.

Thanks so much to all five writers for agreeing to let us share their plays for free. We hope you enjoy them! We're hoping to bring The NHB Playgroup back in some form in 2021 – if you'd like to be amongst the first to hear any news, then register for email updates here.

For now, we hope you enjoy this Christmas Edition, and if you have any questions or comments, please drop us a line at playgroup@nickhernbooks.co.uk.
The NHB Playgroup Q&A Podcast

See below for our Q&A Podcasts with the NHB Playgroup writers, featuring questions submitted by you – the readers.
The NHB Playgroup Q&A Podcast is also available on major platforms including
Apple Podcasts
,
Spotify
and
Google Podcasts
. Follow or subscribe to make sure you never miss an episode.

Week One: Yen by Anna JordanWeek Two: Lava by James Fritz

Week Three: Leave Taking by Winsome Pinnock
Week Four: Arlington by Enda Walsh
Week Five: Oil by Ella Hickson
Week Six: Human Animals by Stef SmithWeek Seven: Albion by Mike Bartlett

Week Eight: Home by Nadia Fall
Week Nine: Princess & The Hustler by Chinonyerem Odimba
Week Ten: Faustus: That Damned Woman by Chris Bush
Week Eleven: Sunrise by Jessie Cave
Week Twelve: Second Person Narrative by Jemma Kennedy (with guest Lucy Kerbel)