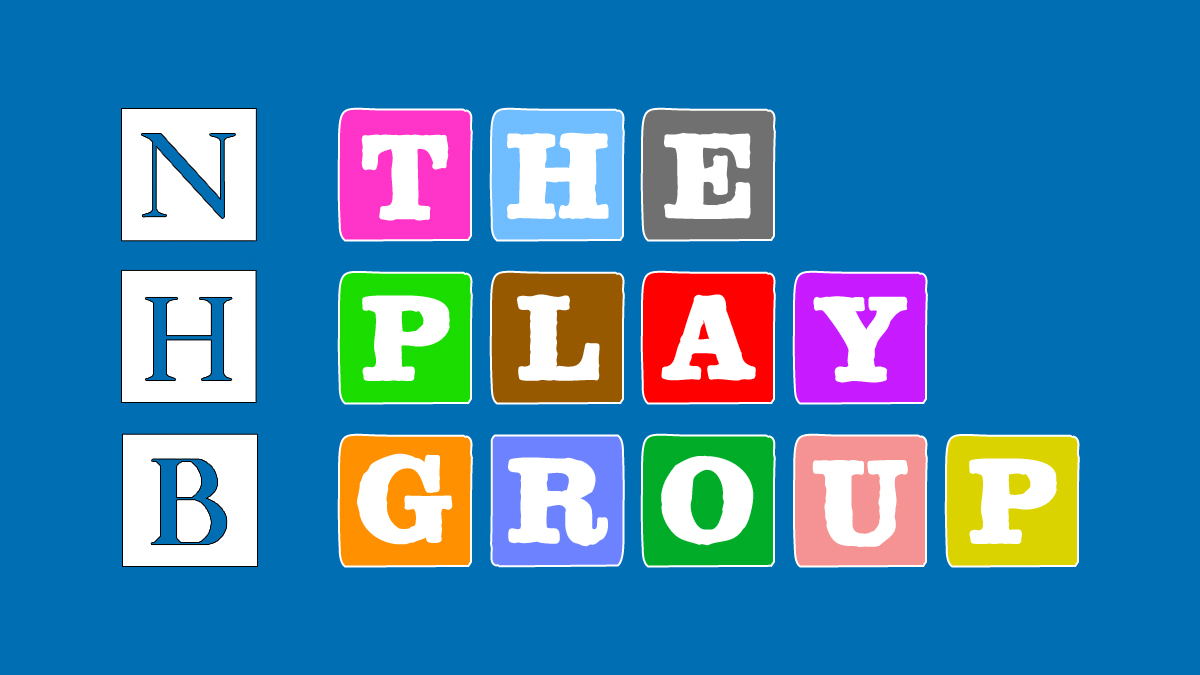 Enjoy one great NHB play each month at 50% off, plus an interview with the writer
After its incredibly popular debut last year, our playreading and discussion community The NHB Playgroup is BACK with one great play to read and discuss each month.

Some things are the same as before, but some are a bit different – so whether you're a returning Playgroup veteran, or new to the community, read on for all the info about how it works.
What is The NHB Playgroup?
The NHB Playgroup is a monthly playreading and discussion community from Nick Hern Books, the UK's leading specialist theatre publisher. It's a great way to discover new favourite plays and playwrights, broaden your theatrical knowledge, and share your thoughts with fellow theatre-lovers.

Each month, we select one fantastic play from our extensive range of brilliant contemporary drama, and make it available to buy at a special 50% discount in both print and digital formats. Get your copy (or if you already have one, find it on your shelf!), read it, and send us your question for the writer. We'll then record an interview with them, using questions submitted by you, our readers, which will be released at the end of that month as a free podcast for you to download and enjoy.

The Playgroup plays are revealed on the first Wednesday of every month, and they're available at 50% off until the next play is revealed – so you've got the whole month to pick up a copy, read it, and get involved.
What is this month's play, and how can I read it?
The NHB Playgroup is taking a month off in June, but we'll be back in July with a new play to read and discuss, along with a podcast interview with the writer.

Recent NHB Playgroup plays have included The River by Jez Butterworth, The Gift by Janice Okoh, and Flights by John O'Donovan. The plays are made available at a 50% discount in print, ebook, and via online reading platform Issuu – so you can choose how you want to buy and keep your copy.
Sounds great! How do I keep up to date with The NHB Playgroup?
We release a new NHB Playgroup play on the first Wednesday of each month – if you'd like to be amongst the first to hear about future plays in The NHB Playgroup, plus exclusive competitions, additional discounts and more, then sign up for email updates here by selecting 'NHB Playgroup emails' from the list in the 'I would like to receive:' section of the form.

You'll only receive emails about The NHB Playgroup (unless you choose to receive additional emails, for instance about our new and upcoming releases), and you can unsubscribe at any time.

We'll also announce the new NHB Playgroup plays each month via social media, and right here on this page.

And that's it! We hope you enjoy The NHB Playgroup – if you have any questions or comments, please don't hesitate to email us.
---
The NHB Playgroup Q&A Podcast


See below for our Q&A Podcasts with past NHB Playgroup writers, featuring questions submitted by you – the readers.

The NHB Playgroup Q&A Podcast is also available on major platforms including Apple Podcasts, Spotify and Google Podcasts. Follow or subscribe to make sure you never miss an episode.

Yen by Anna Jordan



Lava by James Fritz



Leave Taking by Winsome Pinnock



Arlington by Enda Walsh



Oil by Ella Hickson



Human Animals by Stef Smith



Albion by Mike Bartlett



Home by Nadia Fall



Princess & The Hustler by Chinonyerem Odimba



Faustus: That Damned Woman by Chris Bush



Sunrise by Jessie Cave



Second Person Narrative by Jemma Kennedy (with guest Lucy Kerbel)



The River by Jez Butterworth



The Gift by Janice Okoh



Flights by John O'Donovan