Modern Drama
This section contains plays written or premiered after 1945.
Showing 361-378 of 1,736 items.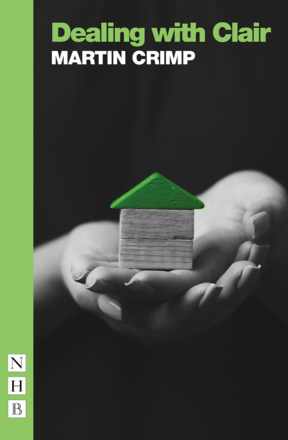 A satire on yuppie moral and emotional bankruptcy and a bleak, black comedy thriller.
A vivid and poetic monologue play about deprivation, loss and redemption through love, telling the story of Dean, a young man hardened by suffering, who struggles in life before finding his way back to happiness.

A new edition of the hugely successful musical, published alongside its West End premiere. 

Michael Simkins' immensely charming stage adaptation of Dear Lupin, the witty and touching collection of letters from a father to his son that became a huge bestseller, winner of The Sunday Times Humour Book of the Year.

A wide-ranging collection of work from the Pulitzer Prize-winning author of Angels in America.

A woman seeks revenge when the man she believes to have been her torturer happens to re-enter her life.

A poignant, bleakly comic short monologue told by a woman killed in a cycling accident.

Two great artists - Robert Louis Stevenson and Paul Gauguin - confront their own mortality in the strange and supernatural Polynesian islands they made their home.

Two towers. Ten years. Twenty plays.

Ten years after 9/11, twenty international writers respond to the defining event of our times.

Written in the early fifties when Rattigan was at the height of his powers, The Deep Blue Sea is a powerful account of lives blighted by love - or the lack of it.

A timely play tackling issues of race and authority within the US Marine Corps - part of a trilogy of plays, including the Pulitzer Prize-winning Doubt, that explore issues of power and morality within a hallowed American institution.

A radical re-interpretation of The Brothers Karamazov, Dostoevsky's classic and compelling tale of family rivalries.

A deeply provocative thriller set in a blighted landscape where nature is fiercely taking its course, Deluge is a gripping drama from the Papatango Prize-winning author of Coolatully.

A bittersweet and vital play that throws a spotlight on 'Generation Rent' and the lengths they will go to in order to get that first step on the property ladder.

A wartime comedy set in Cairo.

Three provocative dramas, Paradise Blue, Detroit '67 and Skeleton Crew, making up a play cycle examining the sociopolitical history of Detroit.

A madcap adventure story for young people (and older detectives) to watch, read and perform.

A warm and funny play about female friendship, crackling with wit and poignant observation.

There is limited availability of this title. Please

enquire

before placing your order.