Modern Drama
This section contains plays written or premiered after 1945.
Showing 271-288 of 1,737 items.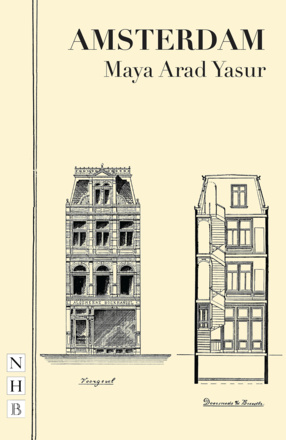 A strikingly original, audacious thriller from a prize-winning Israeli writer.
A play exploring the turbulent teenage years of a Nottingham girl looking for love in all the wrong places.

There is limited availability of this title. Please

enquire

before placing your order.

A kaleidoscopic exploration of cultural progress, an interrogation of gender and privilege, and a wilfully ignorant history of English Literature.

A loving and irreverent all-female adaptation of Jane Austen's unrivalled literary classic.

A fresh, funny and playful tale of growing up and finding yourself in the city.

A reworking of Ibsen's Hedda Gabler, asking what we inherit, what we endure and how we carry our history.

A special edition of the outrageously funny, blazingly forthright stage play, featuring exclusive bonus material.

A gripping play about ghosts and the legacies we are left with.

Rona Munro's adaptation of Louis de Bernières' much-loved epic novel, set on an idyllic Greek island in 1941.

A deeply moving and unflinching journey into Australia's dark history, adapted from Kate Grenville's acclaimed novel.

A funny, furious monologue about holding on in this collapsing world.

A poetic, unpredictable and explosive play about female friendship, and what happens when you can no longer be the woman people want.

A fast-moving, touchingly funny play about two very different women, both having a very bad day.

A play about how everything and nothing changes as people bat a ball.

A play about passion, suspicion and revenge, based on true events involving some of the twentieth century's most influential American artists.

Five plays from Robert Holman's first decade of playwriting.

A dark and disturbing portrait of mental illness, and its effects on a young family.

A group of lonely people converge on the North Yorkshire moors, in Robert Holman's first full-length play.