Modern Drama
This section contains plays written or premiered after 1945.
Showing 325-342 of 1,724 items.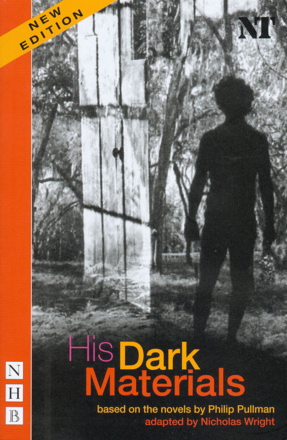 A two-play dramatisation of Philip Pullman's extraordinary award-winning fantasy trilogy, first seen at the National Theatre.
Three plays for one (male) actor, each giving voice to a character in extremis.

A fascinating meditation on human cloning, personal identity and the conflicting claims of nature and nurture.

Four plays - spanning a decade - from the leading Chinese-American playwright.

A fierce and devastating fable about enforced silence.

A rich and magical play for all the family, from a master of storytelling.

The story of King Arthur, Merlin and the sword in the stone, retold by Scotland's leading writer of plays for children.

A brilliantly inventive version of the classic tale, from the 'master of children's theatre' (Scotsman).

A superb children's play, drawn from the classic story by Hans Christian Andersen, adapted by the 'master of children's theatre' (Scotsman).

A comic two-hander about the irresistible allure of showbusiness, from the author of Be My Baby.

A dark, twisted, captivating play about living with loss.

The smash-hit musical comedy of spies, double agents and the laws of improbability.

A wry, moving, funny tale of how modern man faces up to the responsibility of love, woven in monologues, from the multi-award winning author of The Weir.

Love, lust, prostitution and slavery in a 19th-century Quaker household. Winner of the 2006 Susan Smith Blackburn Prize.

A bittersweet romantic comedy about finding love later in life, from 'Scotland's greatest living dramatist' Scotland on Sunday.

Mysterious yet compelling, bewildering yet intoxicating, a play that mixes poetic rhythms with vernacular phrases, rap-song repetitions with complex psychology.

A delightful stage version of Jane Austen's earliest novel, her mock-Gothic Romance.

A blisteringly funny black comedy about the perils awaiting any unsuspecting home-owner.