Modern Drama
This section contains plays written or premiered after 1945.
Showing 145-162 of 1,652 items.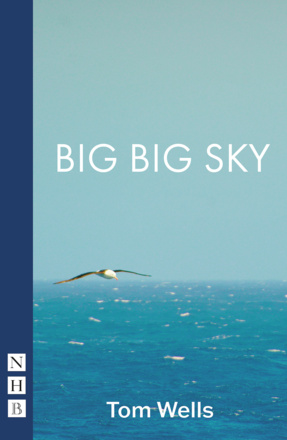 A beautifully tender new play that explores nature's influence on love, friendship and family – the belief that anyone who's lost can be found, even in the remotest of places.
A sparky play from the winner of the Irish Times Best New Play Award and the Stewart Parker Trust Award (for Noah and the Tower Flower).

A poignant family drama set in Chicago against a backdrop of the Great Depression and the inescapable racism of the times.

Just because we're all grown up doesn't mean we have everything figured out. As five old friends try to reclaim their high school glory days, they charge headfirst into the secrets they all tried to run so far from. 

There is limited availability of this title. Please

enquire

before placing your order.

Winner of a Judges Award in the 2013 Bruntwood Prize for Playwriting, Bird is a raw, delicate and bold play about growing up in a care home, and eventually leaving it for the outside world.

A cutting-edge monologue that throws light on the experience of a teenager in contemporary Britain, from one of the country's most exciting young playwrights.

Three hard-hitting, distinctive monologues for young female actors, from one of the country's most exciting young playwrights.

A suspensful, atmospheric adaptation of Daphne du Maurier's enthralling short story.

Four plays from the award-winning American playwright which together form a complete 'marriage cycle'.

An explosion of form-busting storytelling, combining real-life stories, imagined worlds, and new songs inspired by an R&B heritage.

A worm's eye view of post-Communist Russia.

A contemporary, lyrical love story that explores the changes and choices that pull us from the places and people we love.

A short dark comedy from Spain, in which a naive middle-aged transvestite encounters a petty thief nicknamed 'sour face'.

A powerful play about the life of playwright August Strindberg, focusing on what he called his 'Inferno' period, when he suffered a notorious breakdown in Paris in 1896.

A wild and slippery fantasy from French-Canadian writer Olivier Choinière, translated by Caryl Churchill, exploring our insatiable appetite for private lives made public.

A tense relationship drama which examines how the effects of one moment can ripple through a galaxy of lives. In the Multiplay Drama series.

Renowned poet and dramatist Liz Lochhead tells the story of Frankenstein's creation.

A heart-warming and belly-achingly funny story about falling in love for the very first time.