Katherine Chandler
Katherine Chandler is an award-winning writer working in theatre, film and television.
Her plays include: Lose Yourself (Sherman Theatre, Cardiff, 2019); Thick as Thieves (Clean Break & Theatr Clwyd, 2018); Bird (Sherman Cymru, Cardiff, and Royal Exchange, Manchester, 2016); and Before It Rains (Bristol Old Vic, 2012).
She was awarded the inaugural Wales Drama Award by the BBC and National Theatre Wales and won the Judges' Award in the 2013 Bruntwood Prize for Playwriting with Bird. She also won the Writers Guild Playwright Award at the 2013 Theatre Critics of Wales Awards.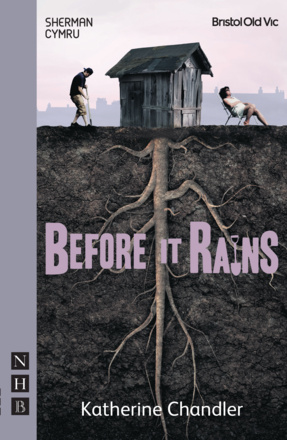 Funny, brave and beautifully told, Before It Rains is a tale of parenthood, protection and provocation set on a proud, forgotten Cardiff estate.
Winner of a Judges Award in the 2013 Bruntwood Prize for Playwriting, Bird is a raw, delicate and bold play about growing up in a care home, and eventually leaving it for the outside world.

A tense, revealing play that explores what it means to care for one another and asks who, in a time of increasing disconnect, we expect to look after us.

A fast and wild ride into the darker side of our celebrity obsessed culture.