Gregory Doran

Gregory Doran is a leading theatre director, described by the Sunday Times as 'one of the great Shakespeareans of his generation'. He was Artistic Director of the Royal Shakespeare Company for ten years, from 2012 until 2022.
Doran directed his first RSC production in 1992, and went on to direct most of the Shakespearean canon. Notable RSC productions include Macbeth starring Antony Sher, Hamlet starring David Tennant and Patrick Stewart, and Julius Caesar with an all black British cast.
Publications include The Shakespeare Almanac, Shakespeare's Lost Play: In Search of Cardenio and Woza Shakespeare!
In 2002 he won the Olivier Award for Outstanding Achievement of the Year and in June 2012 he was awarded the Sam Wanamaker Award by the Globe Theatre, in recognition of his work in increasing the understanding and enjoyment of Shakespeare.
He stepped down from his position as Artistic Director of the RSC in April 2022, though he remains with the company as Artistic Director Emeritus.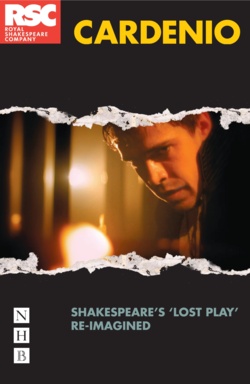 Cardenio
Paperback

£10.99 £8.79

Ebook

£10.99 £8.79
Shakespeare's Lost Play