Glyn Trefor-Jones
Glyn Trefor-Jones is a theatre director, writer and teacher. Having gained a degree in Modern History and Politics from Cardiff University, he went on to pursue his creative ambitions by studying Acting and Musical Theatre at Hertfordshire Theatre School and, later, acting and creative writing at AARTS International.
Having toured extensively as an actor, performing in a variety of theatre, corporate and television work, he began to write and tour his own work, establishing Prospero Productions, Liberty Productions and the Bedford Rep Theatre Company. He has written extensively for young people as well as writing, directing and producing his own musicals under the production company Glyn Trefor-Jones Presents.
He has always combined his theatre engagements with teaching work and has worked for an eclectic array of drama schools, youth theatre companies, schools and drama groups in both the UK and USA.
In 2005, Glyn established The Academy of Performing Arts, a part-time theatre school for young people between the ages of five and seventeen. The Academy quickly flourished into a thriving training academy with centres across Bedfordshire and Warwickshire. Glyn remains the creative director of all schools and continues to teach acting and musical theatre.
He is the author of Drama Menu: Theatre Games in Three Courses (Nick Hern Books, 2015), Drama Menu at a Distance: 80 Socially Distanced or Online Theatre Games (Nick Hern Books, 2020) and Drama Menu: Second Helpings (Nick Hern Books, 2023).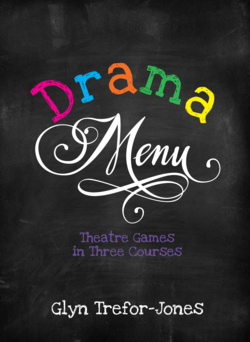 Drama Menu
Spiral-bound

£16.99 £13.59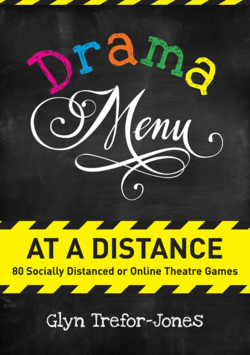 Drama Menu at a Distance
Paperback

£10.99 £8.79

Ebook

£10.99 £8.79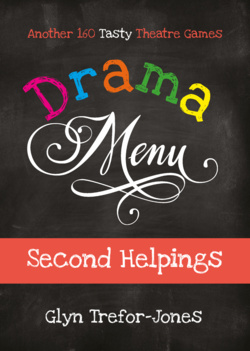 Drama Menu: Second Helpings
Spiral-bound

£16.99 £13.59

Ebook

£16.99 £13.59