Paperback,
172 pages
ISBN: 9781559364553
Publication Date:
25 Sep 2014
Size: 215mm x 135mm
£15.99
The Inspector
A revelatory new translation of Gogol's biting masterpiece by American playwright Richard Nelson, in collaboration with the foremost contemporary translators of classic Russian literature, Richard Pevear and Larissa Volokhonsky.
Called 'the greatest play written in Russian' by Vladimir Nabokov, Nikolai Gogol's immortal comedy is a pitch-perfect satire of social corruption.
This edition also contains an introduction and textual notes by Richard Pevear.
Press Quotes
'Pevear and Volokhonsky are at once scrupulous translators and vivid stylists of English'
James Wood - New Yorker
Paperback,
172 pages
ISBN: 9781559364553
Publication Date:
25 Sep 2014
Size: 215mm x 135mm
£15.99
Also by Nikolai Gogol: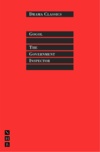 Also by Richard Pevear: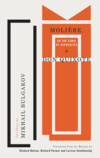 Also by Larissa Volokhonsky: