Showing 25-36 of 102 items.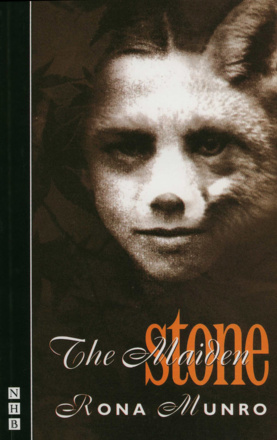 A wild and fantastical tale about a group of women struggling to get by in the harsh world of north-east Scotland in the early nineteenth century.
There is limited availability of this title. Please

enquire

before placing your order.

Passionate, painful and playful, Stef Smith's Swallow takes a long, hard look at the extremes of everyday life.

A play written for young people to perform, about two schoolgirls and their daring response to the Cuban Missile Crisis.

A disturbing but compassionate vision of our potential digital future, and what it might mean for 'life' as we know it.

A darkly comic debut play about confession and the gravity of young love.

A historical drama about the 18-year-old Mary Stuart, Queen of Scots, and the protestant reformer, John Knox.

The story of the great comedian Molière - his scandalous marriage, his scurrilous plays and the irresistible creation of his infamous and celebrated satire Tartuffe.

The remarkable true story of a young trans man's journey from Egypt to Scotland, charting his progress across borders and genders in his search for a place to call home.

A stage adaptation of Compton Mackenzie's comedy classic, combining rollicking physical theatre, panto and farce, with an array of hilarious characters for any female-led theatre company.