Showing 109-120 of 177 items.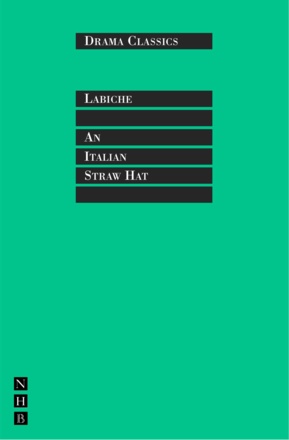 A classic 19th-century French farce, in the Nick Hern Books Drama Classics series.
There is limited availability of this title. Please

enquire

before placing your order.

An enchanting argument for the power of theatrical imagination over reality, The Illusion weaves obsession and caprice, romance and murder, fact and fiction, into an enticing exploration of the greatest illusion of all – love.

Molière's classic farce in a fresh and performable translation. In the Nick Hern Books Drama Classics series.

García Lorca's drama about the shattering effects of emotional repression on a family of cloistered daughters, in a version by playwright Rona Munro for the critically acclaimed Shared Experience Theatre Company.

Lorca's extraordinarily powerful drama, the last he wrote before his assassination, explores the darkness at the heart of repression.

A play from Lebanon, part of the Royal Court Theatre's Arab World initiative in conjunction with the British Council.

Richard Eyre's high-profile adaptation of Ibsen's famous 'problem play' about a headstrong woman's determination to control those around her.

An English version of Henrik Ibsen's play Hedda Gabler, published in the Nick Hern Books Drama Classics series.