Plays for Young People (12-18 years)
This section lists plays that are especially suited to young people aged 12 and above, for reading, study or performance. Please note that some of the plays included here contain adult language and/or tackle challenging issues. We're always happy to advise on the suitability of any of our plays: send us an email at info@nickhernbooks.co.uk, or call us on 020 8749 4953.

See also Plays for children (under 12 years)
Showing 97-108 of 164 items.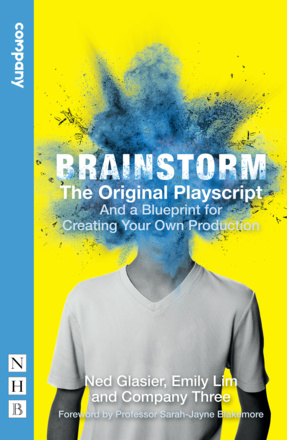 And a Blueprint for Creating Your Own Production
A unique theatrical investigation into how teenagers' brains work, and why they're designed by evolution to be the way they are.
A chilling adaptation of Joan Lindsay's classic novel about the disappearance of three Australian schoolgirls in the summer of 1900.

An extraordinary, award-winning account of the Beslan School Siege, exploring the entirely individual way children cope with traumatic situations.

A fiercely funny play by the Tony Award-winning author of The Humans.

A brilliantly honest and witty coming-of-age drama, with music by Stephen Warbeck.

A play about a generation of unlikely heroes that celebrates coming of age online in a chaotic world.

A brand-new ancient-history play in verse that tells the story of one of Britain's most iconic women: a queen, a warrior and a rebel.

A theatrical love letter to the schools of the 1990s, asking big questions about a country in special measures, exploring what we are taught and why, and where responsibility lies. Full of inventive theatricality and irreverent humour.

A play about occupation, revolution and what the future holds for today's youth.

An unflinching and bold exploration of the internal lives of young women. Part of Platform, an initiative aimed at addressing gender imbalance in theatre.

A radical re-imagining by playwright Evan Placey of Robert Louis Stevenson's classic tale, written for the National Youth Theatre.

A play about the intersecting lives of four women, and their power to change the course of English history. Part of Platform, an initiative aimed at addressing gender imbalance in theatre.

Amateur Productions


On Now & Coming Soon

---

Charles Dickens, adapted by Alastair Cording


23 Jun - 2 Jul 22
The Miller Centre Theatre Company, Surrey

---

Amanda Whittington


30 Jul - 6 Aug 22
Hayling Island Amateur Dramatic Society

---

Stef Smith


10 - 14 Jan 23
Stockport Garrick Theatre