Plays for Young People (12-18 years)
This section lists plays that are especially suited to young people aged 12 and above, for reading, study or performance. Please note that some of the plays included here contain adult language and/or tackle challenging issues. We're always happy to advise on the suitability of any of our plays: send us an email at info@nickhernbooks.co.uk, or call us on 020 8749 4953.

See also Plays for children (under 12 years)
Showing 37-48 of 167 items.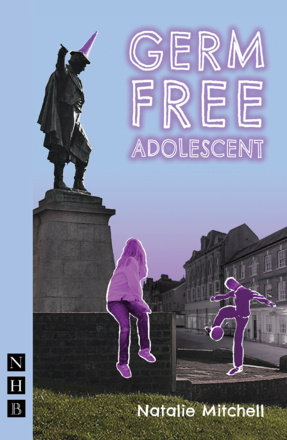 A fierce, funny and irreverent OCD love story that asks: what exactly is 'normal' anyway?
A play exploring the turbulent teenage years of a Nottingham girl looking for love in all the wrong places.

There is limited availability of this title. Please

enquire

before placing your order.

A loving and irreverent all-female adaptation of Jane Austen's unrivalled literary classic.

A play about being a teenager, written specifically for young people, part of the 2018 National Theatre Connections Festival.

A tense relationship drama which examines how the effects of one moment can ripple through a galaxy of lives. In the Multiplay Drama series.

A disquieting and darkly funny play which shines a light on the state of mental-health services in modern Britain. In the Multiplay Drama series.

A darkly comic story about social inequality and upheaval, told in reverse. In the Multiplay Drama series.

A stark, fast-paced and fraught play about political upheaval and the media's relationship with civil violence and terrorism in modern Britain. In the Multiplay Drama series.

A sharply observed, epic play combining elements of social realism and satire, which asks: who do our homes really belong to, and who gets to tell our stories? In the Multiplay Drama series.

A thrilling, epic story about innocence, community and the dangerous power of unquestioning belief. In the Multiplay Drama series.

A surreal, dreamlike and hilarious play exploring the pressures and transformations that happen to teenagers as they grow up. In the Multiplay Drama series.

A hard-hitting, poignant play about anti-immigration sentiment in Britain today. In the Multiplay Drama series.

Amateur Productions


On Now & Coming Soon

---

Amanda Whittington


---

Tatty Hennessy


17 - 20 Aug 22
Leith Arches Venue, Edinburgh

---

Jessica Swale


3 - 8 Oct 22
Altrincham Garrick Playhouse

---

Alexi Kaye Campbell


27 Oct - 5 Nov 22
The Miller Centre Theatre Company, Surrey

---

Evan Placey


20 - 28 Nov 22
Summerseat Players at the Theatre Royal, Ramsbottom

---

Stef Smith


10 - 14 Jan 23
Stockport Garrick Theatre

---

Nina Raine


16 - 25 Feb 23
The Miller Centre Theatre Company, Surrey