Showing 13-24 of 177 items.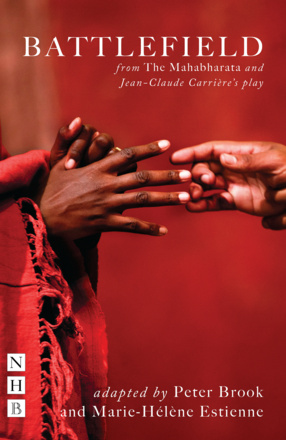 The internationally renowned team of Peter Brook, Marie-Hélène Estienne and Jean-Claude Carrière revisit the great Indian epic The Mahabharata, thirty years after Brook's legendary production took world theatre by storm.
A play by young Spanish dramatist David Planell, about the hilarious attempt to get an accident video shown on TV, releasing undercurrents of racism in society.

A one-act comic play about a reclusive young widow whose life takes a surprisingly romantic turn.

A worm's eye view of post-Communist Russia.

A short dark comedy from Spain, in which a naive middle-aged transvestite encounters a petty thief nicknamed 'sour face'.

A wild and slippery fantasy from French-Canadian writer Olivier Choinière, translated by Caryl Churchill, exploring our insatiable appetite for private lives made public.

García Lorca's blood-soaked story of doomed love, in a version by playwright Tanya Ronder.

García Lorca's passionate, lyrical tale of longing and revenge: a twentieth century masterpiece.