Plays for Young People (12-18 years)
This section lists plays that are especially suited to young people aged 12 and above, for reading, study or performance. Please note that some of the plays included here contain adult language and/or tackle challenging issues. We're always happy to advise on the suitability of any of our plays: send us an email at info@nickhernbooks.co.uk, or call us on 020 8749 4953.

See also Plays for children (under 12 years)
Showing 97-108 of 167 items.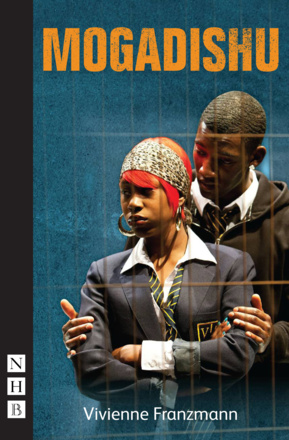 A gripping and urgent play about a well-meaning teacher who intervenes on behalf of a troublesome student, with terrifying consequences.
An adaptation for the Royal Shakespeare Company of Sir Thomas Malory's classic telling of the Legend of King Arthur and his Knights of the Round Table.

There is limited availability of this title. Please

enquire

before placing your order.

By turns dark and shimmering, Moth is a fast, funny and heartbreaking story about two young people with nowhere to go.

The tragic story of how Rudyard Kipling sent his son to his death in the First World War.

A delightful and inventive stage version of Gerald Durrell's well-loved memoir of a childhood growing up in Corfu.

A joyous, chaotic, autobiographical play telling the story of actor, writer and social-media sensation Rob Madge as they set out to recreate a Disney parade they performed as a twelve-year-old for their Grandma.

A play about a generation of unlikely heroes that celebrates coming of age online in a chaotic world.

Jessica Swale's play Nell Gwynn charts the rise of an unlikely heroine, from her roots in Coal Yard Alley to her success as Britain's most celebrated actress, and her hard-won place in the heart of the king.

A comedy drama about being young, working in a shit job, living in debt, and all the funny and sad things you do to cope.

A delightful stage version of Jane Austen's earliest novel, her mock-Gothic Romance.

An electrifying, bittersweet love story with echoes of Romeo and Juliet, set in a society divided by racial bigotry and a world rocked by terrorism. 

An award-winning stage adaptation of Malorie Blackman's acclaimed novel, a captivating drama of love, revolution and what it means to grow up in a divided world.

Amateur Productions


On Now & Coming Soon

---

Amanda Whittington


---

Tatty Hennessy


17 - 20 Aug 22
Leith Arches Venue, Edinburgh

---

Jessica Swale


3 - 8 Oct 22
Altrincham Garrick Playhouse

---

Alexi Kaye Campbell


27 Oct - 5 Nov 22
The Miller Centre Theatre Company, Surrey

---

Evan Placey


20 - 28 Nov 22
Summerseat Players at the Theatre Royal, Ramsbottom

---

Stef Smith


10 - 14 Jan 23
Stockport Garrick Theatre

---

Nina Raine


16 - 25 Feb 23
The Miller Centre Theatre Company, Surrey