Plays for Young People (12-18 years)
This section lists plays that are especially suited to young people aged 12 and above, for reading, study or performance. Please note that some of the plays included here contain adult language and/or tackle challenging issues. We're always happy to advise on the suitability of any of our plays: send us an email at info@nickhernbooks.co.uk, or call us on 020 8749 4953.

See also Plays for children (under 12 years)
Showing 145-156 of 162 items.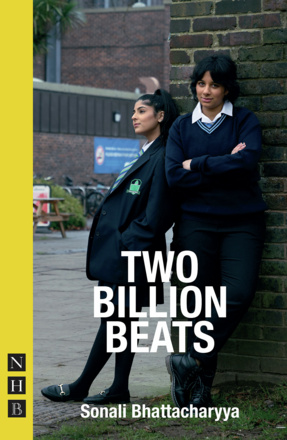 An insightful, heartfelt coming-of-age story and a blazing account of inner-city, British-Asian teenage life.
A short play about the unfairness of growing up in a world where you don't make the rules. First performed as part of Inside/Outside, a season of short plays staged at the Orange Tree Theatre, Richmond.

A Fringe First Award-winning fable about the power of mythology to change your life.

A bittersweet comedy about life, love and friendship once school is long gone.

An extraordinary, award-winning account of the Beslan School Siege, exploring the entirely individual way children cope with traumatic situations.

An epic romcom telling the story of an unlikely romance between the Queen of England and a boy from the wrong side of the tracks. Premiered by the National Youth Theatre.

A sharp, fast-paced exploration of the possibilities of love, friendship and healing in the search for home. In the Multiplay Drama series.

A magnificent two-play epic, adapted from Tolstoy's novel and first staged by Shared Experience.

There is limited availability of this title. Please

enquire

before placing your order.

A gripping journey through British history that shows how our country was shaped and how connected we are with our past. Part of the 2014 National Theatre Connections Festival.