Plays for Young People (12-18 years)
This section lists plays that are especially suited to young people aged 12 and above, for reading, study or performance. Please note that some of the plays included here contain adult language and/or tackle challenging issues. We're always happy to advise on the suitability of any of our plays: send us an email at info@nickhernbooks.co.uk, or call us on 020 8749 4953.

See also Plays for children (under 12 years)
Showing 109-120 of 162 items.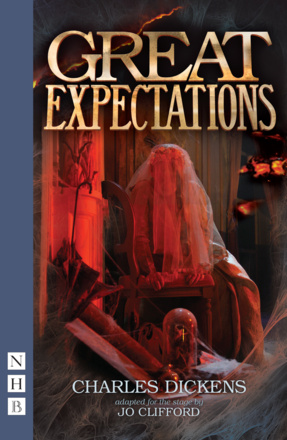 Jo Clifford's beautifully simple adaptation of one of Dickens's best-loved novels brings it thrillingly to life for the stage.
A biographical play about Mary Shelley, author of Frankenstein. Premiered by Shared Experience.

A gripping and urgent play about a well-meaning teacher who intervenes on behalf of a troublesome student, with terrifying consequences.

A wonderfully theatrical adaptation of the much-loved children's classic, with songs by Neil Hannon.

A compelling literary detective story about the turbulent lives of the Brontë sisters - dramatised by Polly Teale and Shared Experience, the team behind After Mrs Rochester and Jane Eyre.

Helen Edmundson's celebrated adaptation of Leo Tolstoy's enduring classic is a vibrant and deeply moving meditation on the nature of love.

One of the greatest horror stories of all time, in a stage adaptation that sticks closely to Mary Shelley's original novel.