NHB Modern Plays
Showing 205-216 of 1,286 items.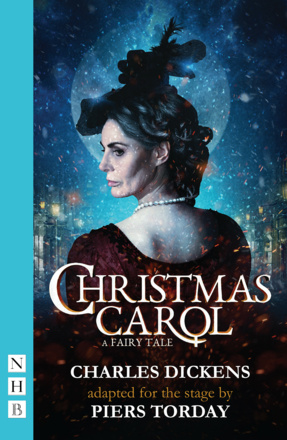 A revitalised stage adaptation of Charles Dickens's Christmas tale, by renowned author Piers Torday, focussing on Ebenezer Scrooge's sister Fan, the most monstrous miser ever known.
A touching play about adolescent friendship.

A classic fairy tale with a twist, from the UK's leading author of plays for young audiences.

Two linked plays from the Russian playwright dubbed the 'female Chekhov', depicting the grim reality of domestic life in Soviet Russia.

A smart and provocative thriller about spies, double agents, and the opaqueness of the human soul.

The Verity Bargate Award-winning play about three generations of a Dublin family.

Funny, heartbreaking and beautifully observed, CLASS is an award-winning play about learning difficulties: in school, in life, wherever.

A powerful play about the effects of Oliver Cromwell's military campaign in Ireland.

A thrilling play about the lure of the mountains, the drive to conquer and the price of staying alive.