NHB Classic Plays
Showing 97-108 of 114 items.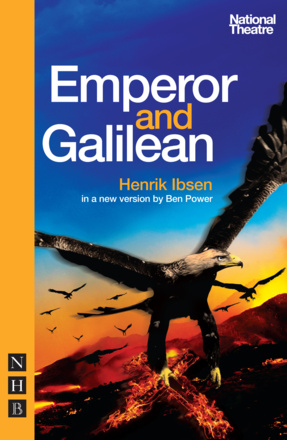 A thrilling version of Ibsen's epic play, charting the true odyssey of an astonishing man as he struggles to find spiritual fulfilment and political pre-eminence.
A classic from the Spanish Golden Age, Calderón's richly poetic, epic masterpiece explores illusion, reality, fate and destiny against the backdrop of a mythical Polish kingdom.

A powerful expressionist drama from the 1920s about the dependent status of women in an increasingly mechanised society, based on the true story of Ruth Snyder.

Lessing's 18th-century masterpiece, a passionate plea for religious tolerance.

A gripping drama of sex, power and passion from the Spanish Golden Age.

The extraordinary and mesmeric play by the Swedish author who was reputedly a model for Miss Julie and Hedda Gabler.

García Lorca's drama about the shattering effects of emotional repression on a family of cloistered daughters, in a version by playwright Rona Munro for the critically acclaimed Shared Experience Theatre Company.