NHB Classic Plays
Showing 73-84 of 114 items.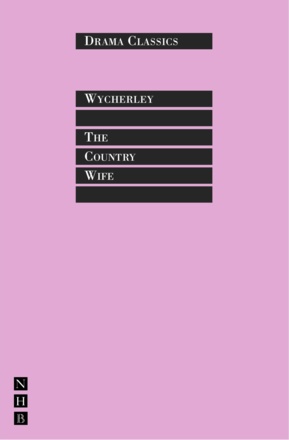 A classically bawdy Restoration Comedy, widely regarded as one of the filthiest and funniest plays ever written.
Atreus, Agamemnon's father, takes revenge on his brother Thyestes by murdering Thyestes' sons and serving their flesh up for their father's dinner.

The first version of Wedekind's celebrated erotic masterpiece to be based on the author's original text, restoring the clarity, the daring and the sexual explicitness of a modern masterpiece written a hundred years before its time.

The first great 'resistance' drama - and perhaps the definitive Greek tragedy.

Euripides' classic story of the woman who murders her own children in revenge for her husband's infidelity, here given a distinctive Scots flavour by the poet and playwright Liz Lochhead.

The Rolls-Royce of English comedies, exploring corruption and morality, and bringing an act of political sin into the heart of the English home.

García Lorca's drama about the shattering effects of emotional repression on a family of cloistered daughters, in a version by playwright Rona Munro for the critically acclaimed Shared Experience Theatre Company.

A classic Restoration comedy by one of the earliest and most celebrated female playwrights. In the Nick Hern Books Drama Classics series.