Showing 25-36 of 858 items.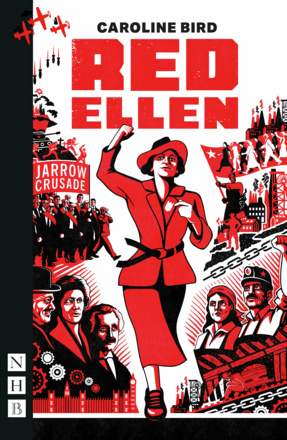 A play that tells the remarkable true story of an inspiring and brilliant woman: Ellen Wilkinson, who was a campaigning Labour MP in the 1930s and 40s.
A play about the power of finding your own voice, revolving around a twelve-year-old boy with a stammer.

Andrea Levy's epic novel tracing the tangled history of Jamaica and Britain, adapted for the stage by Helen Edmundson.

There is limited availability of this title. Please

enquire

before placing your order.

An unflinching and unexpectedly humorous play about masculinity, sexuality and power, through the dizzying lens of youth.

A powerful and striking play that explores aspiration, social mobility and getting caught between classes.

A fast-paced and sharp-edged play telling a coming-of-age story about three young footballers, exploring the impact of gentrification and regeneration on London's communities.

An insightful, heartfelt coming-of-age story and a blazing account of inner-city, British-Asian teenage life.

A powerful story of fire and destruction, self-deceit and the corrosion of trust.

A funny and poignant play for one actor that tells a story of desire, control, raised blinds and lowered boundaries. This edition also includes the monologue Phoenix.