Showing 97-108 of 391 items.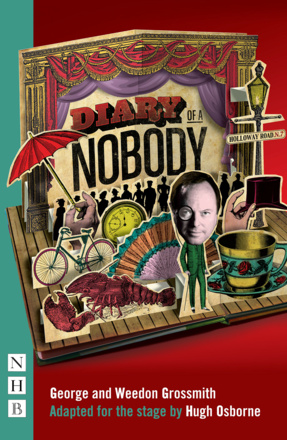 A sparkling adaptation of the classic comic novel recording the daily exploits of Charles Pooter, the London clerk with social aspirations far beyond his status.
A comedy drama about being young, working in a shit job, living in debt, and all the funny and sad things you do to cope.

The outrageously funny play that became the wildly successful and 'utterly riveting' (Guardian) BBC television series.

A beautiful, heart-warming, laugh-out-loud coming-of-age story for our times.

Two exhilarating and teasingly entertaining one-act plays from one of the UK's leading playwrights.

A hilarious new spin on the Hollywood romcom featuring two proposals, two weddings, an elopement and a cast of unforgettable characters.

An incisive critique of life in an age of excess, based on the true story of John Wilmot, Earl of Rochester. This edition of the play was published alongside the 2016 production at the Theatre Royal Bath and Theatre Royal Haymarket.

A brutal one-man play about modern love and old-fashioned entitlement.

An offbeat love story about Mr Tutti Frutti, a stuffed owl and the struggle to fit in.