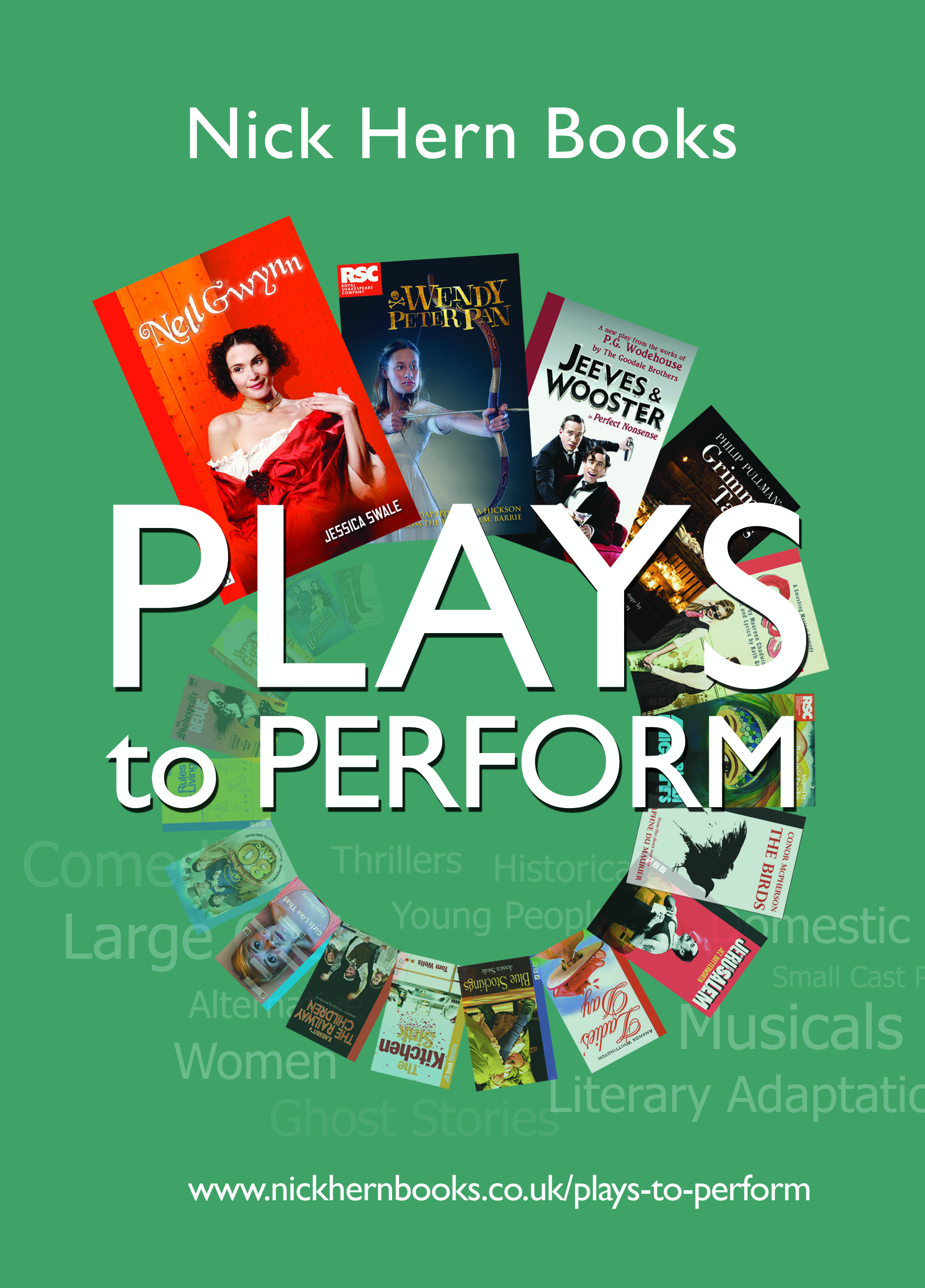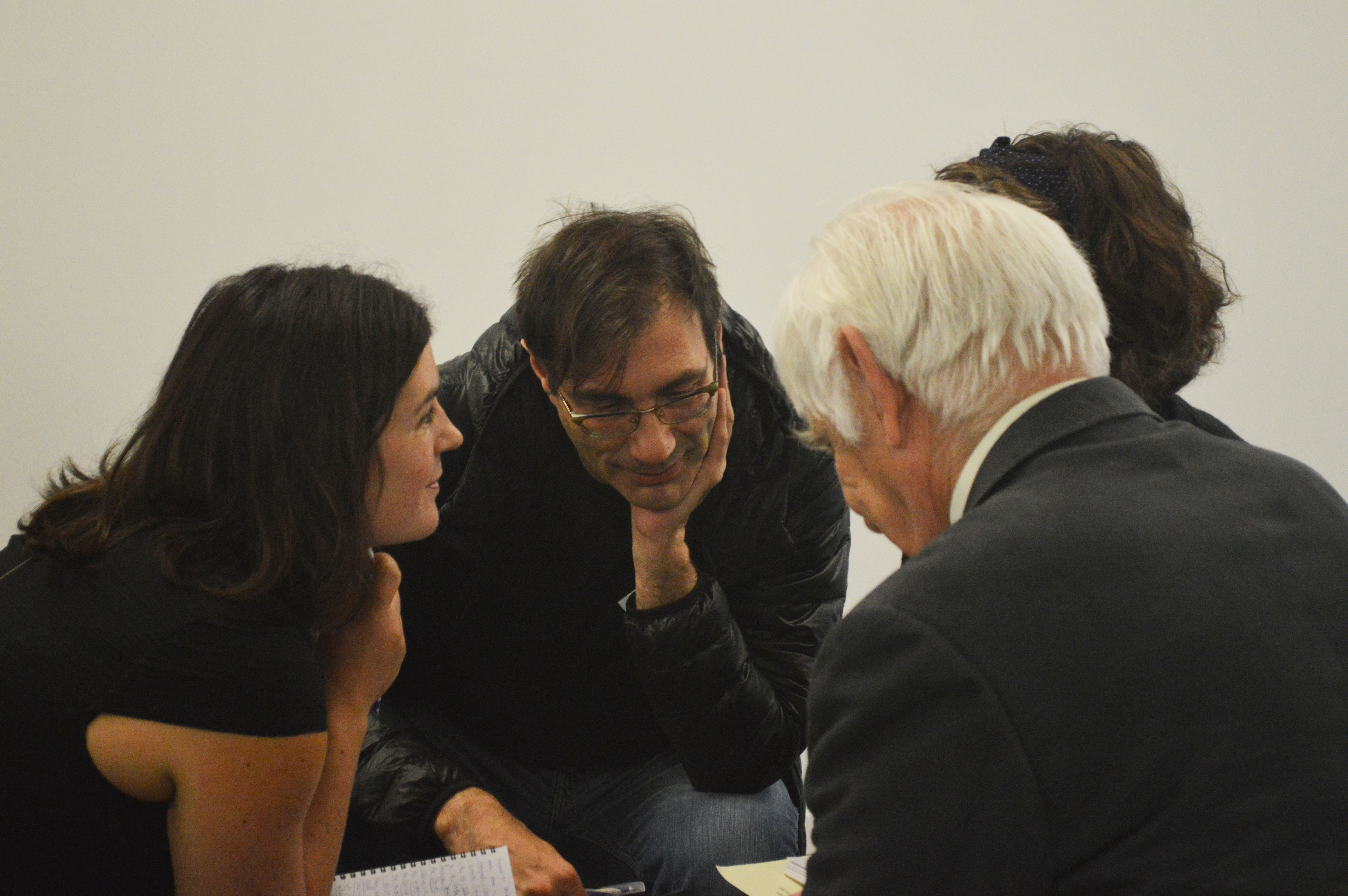 Guide to Plays for Performance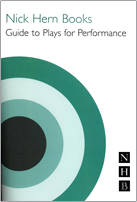 The essential guide to plays licensed by Nick Hern Books for amateur performance. 
Full Details »
Detailed information on our most popular plays, including: storyline summaries, extracts, cast breakdowns, staging requirements, press reviews.

Free Download (8Mb)
Have your say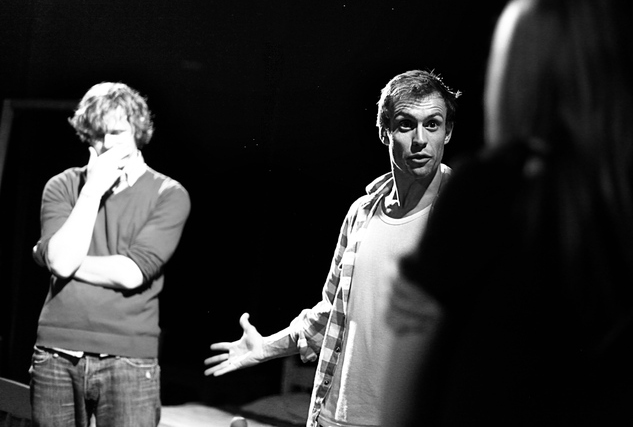 Join in the discussion by reviewing any of the plays on this site, posting a comment, passing on any production tips, or requesting advice from other theatre groups.
It's easy to get involved – simply submit your feedback via the Discussion Board underneath each of the plays, and we'll get it added to the site for others to read.
This is your site too, so don't be shy about sharing your knowledge and expertise.
Latest Posts:
Want audible gasps from your audience? Blue Stockings is given the thumbs up by Bedford Drama Company.
Putney Arts Theatre's artistic director Ian Higham on why Tom Wells' Jumpers For Goalposts is the easiest play he ever had the pleasure to direct - 'give a good actor a good play and they will make it soar!'
Jerusalem has made it onto the other side of the pond - read about how American audiences reacted to Strollers Theatre's production in Wisconsin!
The ever popular silver caravan featured in Jerusalem is looking for a new owner from March 2015! Please contact Gemma Conlon (see discussion board for details)
A gripping in-the-round production of Foxfinder by The Capital Theatre Company used sound and lighting to create an atmospheric experience for their audience.
The Suitcase Theatre Company in Abergavenny had a great time with Lilies On The Land, which gives 'great opportunities for four female actors to shine'
That silver stream caravan for Jerusalem! It's on a roll - after having left its mark on two productions (and done an awesome job) - might your stage be the one it graces next?
If you are planning a production of Treasure Island, have a read of these tips on running time and ideal age group for the performers.
CODA are sharing the secrets to their emotionally and financially successful run of The Railway Children with you! And we have noted to include a props list in future editions of the play, to make performances of this easier to stage.
Blue Stockings by Jessica Swale is applauded by Lynda Dyne of Gate Productions.
Italia Conti recount their experiences at the Edinburgh Fringe Festival 2013 with their show Vernon God Little
Brand new theatre company Stage Theatrics explain why Bombshells was a perfect first show
The Chipstead Players praise Mike Kenny's version of the Arthur Grahame classic The Wind in the Willows
Val gives some useful tips on how to stage Mark Healy's adaptation of Austen's Persuasion
Chester Stern of The Miller Centre Theatre Company shares his incredibly helpful staging notes for The Clearing
Brampton Players discuss their successful mini-tour of Ladies Down Under
Barton Theatre Company on Iron
A short note about The Haunting from the Partington Players
Falmouth Academy, Massachusetts, discuss their performance of Arabian Nights
University of Nottingham recently performed Eight and it went down a storm. 
Hear how the Nortonians AmDram Group provoked side-splitting laughter with The Hound of the Baskervilles
CHADS Theatre in Cheadle Hulme discuss their amateur premiere of A Tender Thing
Bangor English Drama Society (BEDS) reveal the joys of directing Arabian Nights
Ryan Vernel shares his thoughts on Ella Hickson's Eight
Questors hope to see you at their post show discussion to Parlour Song on 17 October 2012, for a chance to meet the company and talk about their experience in staging Jez Butterworth's play.

Do you need to borrow some breeches? If you're staging Lilies on the Land, do get in touch with admin@thelionspart.co.uk where you can borrow the full range of costume, including WLA badges and armbands, the iconic dungarees and even milking jackets!

A warm recommendation to stage Passing Places - a road movie for the stage!

Read a review from the Malta Sunday Times and feedback from audience members of Unifaun Theatre Company's production of the controversial play Paul
In case you need to learn how to tar and feather someone on stage for Loyal Women (or just for fun), we'll show you how!

David Baxter shares his staging tips for Contractions, Mike Bartlett's ink black comedy for two female performers.

The Kelvin Players Theatre Company share their secrets for a successful production of Ladies' Day, and have props to give away!

Congratulations to the young cast of Mission Theatre's Youth production of His Dark Materials on their great review; they have clearly done a brilliant job!

Fat Dog Theatre recommends 100 as a play for which there are minimal staging requirements
Putney Arts Theatre on why they chose to stage Foxfinder

Unbroken, a modern reworking of La Ronde, with plenty of opportunities for physical theatre
Companies interested in performing Mine can get in touch with Capital Theatre Company to use their originally composed music to go with the play.
Anyone in need of costumes for Ladies' Day? Contact the Burton Joyce Players to find out more.
An interview with the cast of Putney Art's upcoming production of Little Gem.
Parlour Song by Jez Butterworth, the writer of Jerusalem, is a great comedy with dark undercurrents.
Dominic Cooke's version of Arabian Nights is 'the perfect mix of storytelling with space for physical theatre and movement'.
Tips on staging Liz Lochhead's Good Things, the perfect alternative Christmas show. 
Rattigan's Winslow Boy is a revelation for Putney Arts Theatre
Glowing review of Unifaun Theatre's production of The Female of the Species in the Times of Malta!