Waleed Akhtar
Waleed Akhtar is a writer and actor. His plays include: The P Word (Bush Theatre, London, 2022); Kabul Goes Pop: Music Television Afghanistan (Brixton House, London, and tour 2022); Sholay on the Big Screen (Bush Theatre, London, 2021); and I Don't Know What To Do (VAULT Festival 2020, Evening Standard Pick of the Fest).
His short film Lost Paradise was produced by UK Film Council and he has contributed material for BBC Radio 4's Sketchtopia and Newsjack.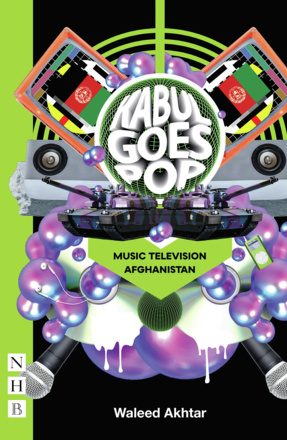 A play inspired by the true story of Afghanistan's first youth music programme, exploring a world following the US invasion that is complex, contradictory and shocking – all to a soundtrack of early noughties' pop.
A sharp-witted and devastating play charting the parallel lives of two gay Pakistani men as they negotiate everything from casual hook-ups to the UK's hostile environment.