Top Titles For Directors
Below is a selection of our top titles for directors. For a complete list of our books for directors, see Directing.
Showing 1-12 of 15 items.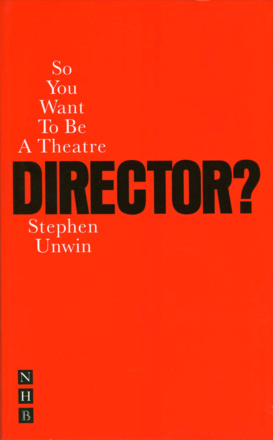 A hands-on, step-by-step guide to directing plays – by one of Britain's leading theatre directors.
An inspiring guide to a hundred plays that put female performers centre stage, dispelling the myth that 'There just aren't any good plays for women'. With a foreword by Kate Mosse.

A step-by-step guide to 'actioning', one of the most widely used rehearsal techniques for actors. An indispensable companion to a vital component in every actor's toolkit.

A revised and updated edition of Declan Donnellan's bestselling book, a fresh and radical approach to acting by a world-famous director.

Freeing the Actor

A top-ranking director sets out his rehearsal techniques in this invaluable handbook for actors and directors.

A dip-in, flick-through, quick-fire resource book in the bestselling Drama Games series offering dozens of ideas and exercises to energise and inspire a bold, creative rehearsal process for any play, of any period or genre.

A Fly-on-the-Wall Guide for Emerging Theatre Directors

A practical handbook that lifts the lid on what it means to be a theatre director. Russ Hope gives us unprecedented, fly-on-the-wall access to eight different rehearsal rooms - the result is both a portrait and a masterclass from a generation of theatre practitioners. Essential reading for anyone who wants to follow in their footsteps.

An invaluable guide to the difficult arts of devising plays and directing texts, by one of the UK's leading theatre directors.

A unique insight into the working methods of one of today's most influential directors.

A Guide for Actors, Directors and Teachers

A step-by-step introduction to the key features of the Meisner Technique, including a full set of practical exercises.

Preparation, Rehearsal, Performance

An authoritative, hands-on guide through the practical challenges involved in performing Shakespeare.

Reflections on Shakespeare

One of the world's most revered theatre directors reflects on a fascinating variety of Shakespearean topics.