Terence Rattigan
Sir Terence Rattigan was one of the most popular English 20th-century dramatists. His first play, First Episode, was produced in 1934; his best-known later works include After the Dance, Flare Path, The Browning Version and The Deep Blue Sea. Many of his plays have been adapted for film, and are frequently revived. He also served as an RAF tail gunner in WWII.
Showing 13-20 of 20 items.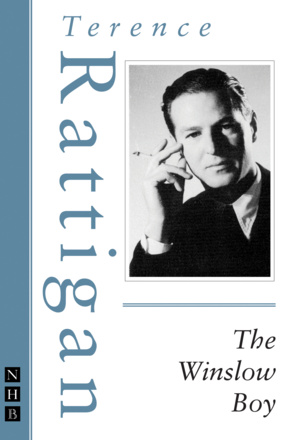 Rattigan's 1946 play based on the real-life court case of a young naval cadet unjustly accused of stealing a five-shilling postal order.
A double bill by Terence Rattigan, featuring two plays of striking contrast that display his astonishing range as a writer.

Terence Rattigan's epic and probing drama about the man immortalised as Lawrence of Arabia.

Terence Rattigan's sparkling comedy about a group of bright young things attempting to learn French on the Riviera amid myriad distractions, French Without Tears ran for over a thousand performances in the 1930s and remains a delight today.

Rattigan's play about obsessive love, a bittersweet portayal of his father - and maybe of his own frustrated love life.

Terence Rattigan's Duologue is a short monologue play for a female actor in which a woman reminisces movingly about her dead husband.

A farce about a touring theatre troupe, written to accompany The Browning Version in a double-bill under the joint title, Playbill.

A powerfully atmospheric one-woman play, All On Her Own tells the story of Rosemary who, alone at midnight in London, has a secret burden to share that is both heartbreaking and sinister.