Terence Rattigan
Sir Terence Rattigan was one of the most popular English 20th-century dramatists. His first play, First Episode, was produced in 1934; his best-known later works include After the Dance, Flare Path, The Browning Version and The Deep Blue Sea. Many of his plays have been adapted for film, and are frequently revived. He also served as an RAF tail gunner in WWII.
Showing 1-12 of 20 items.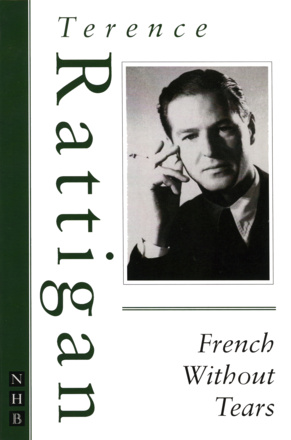 A masterpiece of light comedy from Terence Rattigan, about a group of bright young things attempting to learn French on the Riviera amid myriad distractions.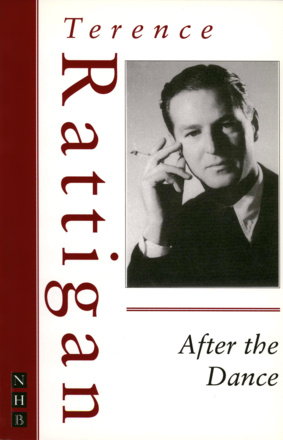 Rattigan's brilliant attack on the hedonistic lifestyle of the 'bright young things' of the 1920s and 30s.
Written in the early fifties when Rattigan was at the height of his powers, The Deep Blue Sea is a powerful account of lives blighted by love - or the lack of it.

Two linked one-act plays set in a run-down residential hotel in Bournemouth.

Rattigan's 1946 play based on the real-life court case of a young naval cadet unjustly accused of stealing a five-shilling postal order.

An almost unbearably moving story of veiled emotions running deep, based on the true life situation of Rex Harrison's wife, Kay Kendall, and her early death from cancer.

Rattigan's well-loved play about an unpopular schoolmaster who snatches a last shred of dignity from the collapse of his career and his marriage.

A farce about a touring theatre troupe, written to accompany The Browning Version in a double-bill under the joint title, Playbill.

A moving story of love and loyalty, courage and fear, based on Terence Rattigan's own experiences as a tail gunner in the Second World War.

Based on the true story of Alma Rattenbury, who, in 1935, went on trial with her eighteen-year-old lover for the murder of her husband. In the play, Terence Rattigan pits Alma against a formidable lady juror, whose own life offers a plangent counterpoint to the central tale of love, betrayal, guilt and obsession.

Terence Rattigan's first play, published for the first time in this edition to mark the centenary of his birth. With an authoritative introduction by Rattigan scholar Dan Rebellato. 

The extraordinary story of the relationship between the famous dancer Vaslav Nijinsky and the impresario Sergei Diaghilev, drawing on an unproduced screenplay by Terence Rattigan.