Tanya Ronder
Tanya Ronder is a celebrated playwright who trained at RADA and spent fourteen years working as an actress before turning to writing. Her 2007 adaptation of DBC Pierre's Booker Prize-winning novel, Vernon God Little, was nominated for an Olivier Award for Best New Play as well as a What's On Stage Award for Best New Comedy and was revived by the Young Vic in 2011 as part of their anniversary season. In 2009, she adapted JM Barrie's much-loved children's book, Peter Pan, which played to critical acclaim at Kensington Gardens' twelve hundred seat tent and then moved to the O2 for Christmas before touring America. It toured again in the summer of 2014. Her original plays include Table, which opened to critical acclaim in the Shed at the National Theatre in 2013, and F*ck the Polar Bears, which premiered at The Bush Theatre, London, in 2015. Other credits include Liolà which opened at the National Theatre's Lyttelton in 2013 and Dara which opened in January 2015, again in the Lyttelton.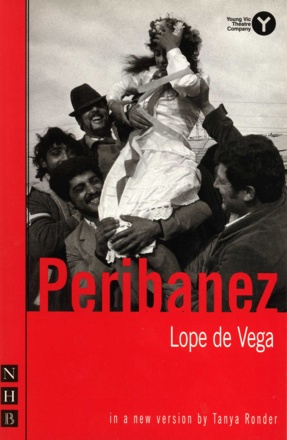 A gripping drama of sex, power and passion from the Spanish Golden Age.
There is limited availability of this title. Please

enquire

before placing your order.

García Lorca's blood-soaked story of doomed love, in a version by playwright Tanya Ronder.

A darkly riotous, superbly fast-talking adventure, adapted from the Booker Prize-winning novel.

An epic tale of belonging, identity and the things we pass on.

A funny and touching new version of Pirandello's high-spirited drama, set at the heart of a rural community where property and family unleash fierce passions.

An intense domestic drama of global consequence – for India then and for our world now.

A raucous family drama about the cost of living the life of our dreams.