Stephen Jeffreys

Stephen Jeffreys (1950-2018) was a British playwright and a key figure at the Royal Court Theatre, London, where he was Literary Associate for eleven years, then a member of its Council. His celebrated playwriting workshops have influenced many writers, and are distilled in his book, Playwriting: Structure, Character, How and What to Write, published posthumously in 2019.
Jeffreys' plays include The Libertine and I Just Stopped By to See the Man (Royal Court); Valued Friends and A Going Concern (Hampstead); Bugles at the Gates of Jalalabad (part of the Tricycle Theatre's Great Game season about Afghanistan); The Convicts' Opera (Out of Joint); Lost Land (starring John Malkovich, Steppenwolf, Chicago); The Art of War (Sydney Theatre Company) and A Jovial Crew (RSC). His adaptation of Dickens' Hard Times has been performed all over the world.
He wrote the films The Libertine (starring Johnny Depp) and Diana (starring Naomi Watts). He co-authored the Beatles musical Backbeat which opened at the Citizens Theatre and went on to seasons in London's West End, Toronto and Los Angeles. He translated The Magic Flute for English National Opera in Simon McBurney's production.
His plays are published by Nick Hern Books.
Showing 1-11 of 11 items.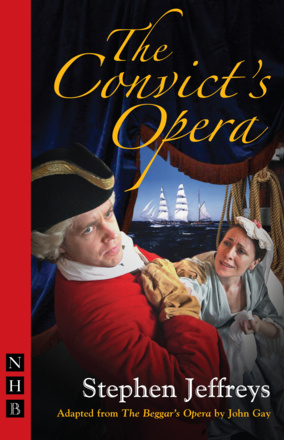 The world's first ever musical, The Beggar's Opera, is performed on board a creaking convict ship bound for Australia.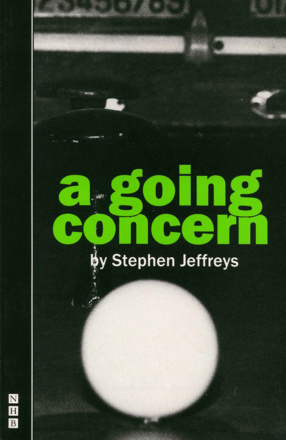 A play about a washed-up family business, from the author of The Libertine.
A riotously funny satirical farce in the tradition of Rosencrantz and Guildenstern are Dead and Shakespeare in Love, from the author of The Libertine.

A play about the myth surrounding an old blues singer, from the author of The Libertine.

A historical romp with real bite, Stephen Jeffreys's The Libertine has received several major stage productions and was filmed with Johnny Depp and John Malkovich.

An incisive critique of life in an age of excess, based on the true story of John Wilmot, Earl of Rochester. This edition of the play was published alongside the 2016 production at the Theatre Royal Bath and Theatre Royal Haymarket.

A selection of the best work of Stephen Jeffreys, including his acclaimed plays The Libertine and The Clink.

Structure, Character, How and What to Write

An authoritative guide to playwrighting, by a true master of the craft. Indispensable for playwrights at every level of experience.

A comedy of manners about the property market.

A boldly innovative drama exploring ideas about democracy, politics and leadership.

A short autobiographical monologue, first performed as part of the Come to Where I'm From festival at the Park Theatre, London, in 2016.