Sebastian Doggart
Sebastian Doggart is an English and American television producer, director, writer, journalist, translator, cinematographer and human rights activist.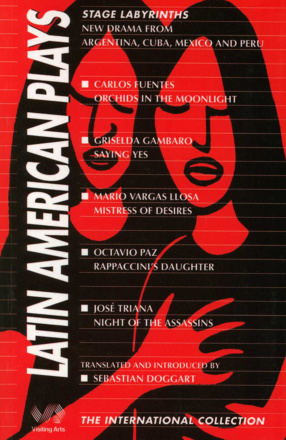 New Drama from Argentina, Cuba, Mexico and Peru
An essential introduction to the fascinating but largely unexplored theatre of Latin America, featuring new translations of five contemporary plays written by some the region's most exciting writers.
There is limited availability of this title. Please

enquire

before placing your order.

Set in Venice the day Orson Welles died, this extraordinary play by a leading Mexican writer stretches the imagination with artistic reveries and supernatural fantasies.

A powerful exploration of machismo and sexual desire, by Peru's most acclaimed writer.

The only play by leading Mexican poet Octavio Paz, winner of the Nobel Prize for Literature.

A short play by a leading Argentine playwright, telling the shocking story of an everyday trip to the hairdressers.

Three siblings plot to kill their parents in this controversial masterpiece from a major Cuban poet and playwright.