Samantha Ellis
Samantha Ellis is a writer whose plays include How to Date a Feminist (Arcola and tour); Operation Magic Carpet (Polka); Cling To Me Like Ivy (Birmingham Repertory Theatre/tour); Starlore For Beginners and Other Plays, Patching Havoc (Theatre503); This Time I Win (Agent 160/Cardiff Millennium Centre); The Thousand and Second Night (LAMDA); A Sudden Visitation of Calamity (Menagerie); Startle Response (Young Vic Workshop); Martin's Wedding (Blind Summit/BAC); Use Me As Your Cardigan (Jackson's Lane); Feel the Plastic (Camden People's Theatre); The Candy Jar (Edinburgh Fringe; runner-up in NSDF's International Student Drama Competition).
She is also the author of the non-fiction book How to Be a Heroine (published by Chatto & Windus).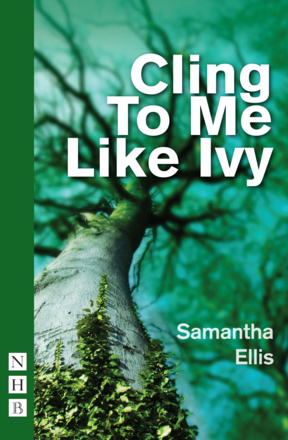 A sassy, offbeat comedy-drama about rebelling against your roots.
A hilarious new spin on the Hollywood romcom featuring two proposals, two weddings, an elopement and a cast of unforgettable characters.

15 Monologues Adapted from Ovid

Drawing inspiration from Ovid, fifteen leading female and non-binary British playwrights dramatise the lives of fifteen classical heroines in a series of new monologues for the twenty-first century.