Plays
Showing 127-144 of 1,985 items.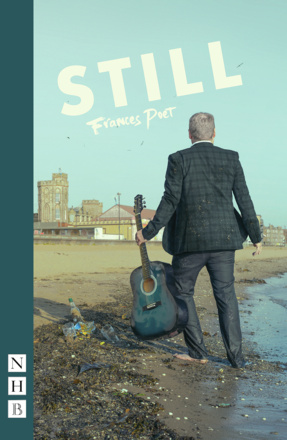 Frances Poet's play is a cathartic story of life, loss and joy, full of tenderness and humour, as five Edinburgh souls stagger towards each other and are transformed.
A dark and frequently absurdist play about how we have treated those we call 'mentally ill'.

A play about two women who meet in a psychiatric institution.

One woman's journey into her own past becomes inextricably linked with the tides of global history in this wickedly funny, strikingly lyrical and explosive debut play. Winner of the 2022 Susan Smith Blackburn Prize.

A psychological drama that asks if the cycle of generational trauma can ever be broken. Can queer, Black femmes find love and belonging when the soil beneath them – and the climate around them – is hostile?

A beautiful, profound and funny play about Johann Sebastian Bach, the irascible and turbulent composer, and his family business.

A heart-warming and belly-achingly funny story about falling in love for the very first time.

A darkly funny, quick-witted, fast-moving comedy about a man whose life is going nowhere.

A witty and tender play about two old flames who meet again, after thirty years, at a student reunion.

A joyous, chaotic, autobiographical play telling the story of actor, writer and social-media sensation Rob Madge as they set out to recreate a Disney parade they performed as a twelve-year-old for their Grandma.

A play charting the extraordinary shift in social, political and religious life in Ireland over the past thirty years.

A fierce and exhilarating play about faith and truth, a hymn to community, and a testament to the power of young people.

A thrilling and razor-sharp twisted comedy on the corrosive effects of social media and isolation.

Set in the French Alps in 1940, this thrilling play – based on truth – is an enthralling, entertaining and ultimately moving portrait of seven exceptional women.

An arresting, thought-provoking play about racial and social issues of the late 1950s, by the first woman to win two Pulitzer Prizes for Drama.

Monologues and Reflections on Motherhood

A collection of dramatic monologues and real-life reflections by some of the UK's leading writers, artists and thinkers, and explores all the guilt, joy and absurdity, the regrets, pressures and taboos surrounding motherhood.

Emily's Mann's play about the icon of the American feminist movement, Gloria Steinem. With a Foreword by Gloria Steinem herself.

Adrienne Kennedy's acclaimed play about an interracial love affair in the 1940s, in a volume with two other plays: Etta and Ella on the Upper West Side and Mom, How Did You Meet the Beatles?