Plays
Showing 55-72 of 1,999 items.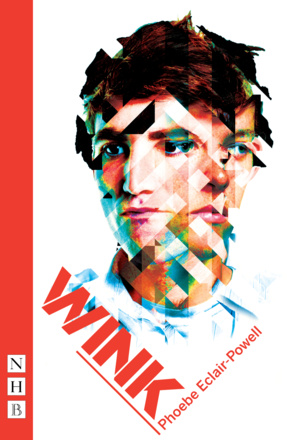 An electrifying drama about what happens to personal identity in an age of ubiquitous technology and social media.
A delightful stage adaptation that combines all the joy and mystery of Kenneth Grahame's much-loved classic with the lightness of touch and playful theatricality that award-winning playwright Mike Kenny is known for.

An enthralling monologue about love and loss.

A short play about a patient and her psychiatrist as they head into the wilderness to find out how sane any of us really are.

A searing exploration of unconditional love and of the personal sacrifices it demands.

All four of Oscar Wilde's famous plays in one volume, with an introduction by Emma French.

A kaleidoscopic exploration of cultural progress, an interrogation of gender and privilege, and a wilfully ignorant history of English Literature.

Ibsen's masterpiece of modern tragicomedy, in an English translation by Stephen Mulrine. In the Nick Hern Books Drama Classics series.

A darkly comic play that explores the unexpected, bewildering, and life-changing consequences of challenging the status quo at a global level.

A smouldering political allegory about a political protest in a country ruled by a military junta. From the author of Death and the Maiden, written in collaboration with Tony Kushner, author of Angels in America.

An intense and powerful drama set in a Nottinghamshire mining town. In the Nick Hern Books Drama Classics series.

A powerfully dramatic play about Charles Darwin's voyage on board HMS Beagle - an adventure that changed not only his own life, but also the history of the entire world.

Set against the low hum of the War on Terror, Why Can't We Live Together? is a kaleidoscopic vision of our times through the lives of one man and one woman.

Two plays from one of the leading dramatists of the 20th century.

Rattigan's play about obsessive love, a bittersweet portayal of his father - and maybe of his own frustrated love life.

An unflinching look at race in the 21st century from both a black and white perspective, from a Pulitzer Prize-winning playwright.

A short play exploring the expectations and responsibilities of being an artist and a woman.

The Italian Court is riddled with corruption in this classic Jacobean tragedy. In the Nick Hern Books Drama Classics series.