Plays
Showing 55-72 of 1,998 items.
A biting comedy set in the hidden world of the voice-over artist.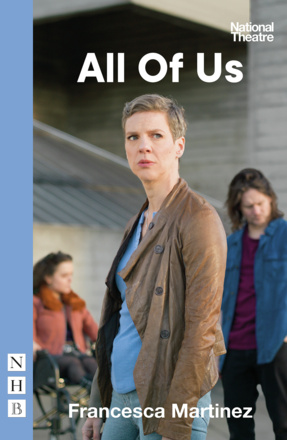 A passionate and timely drama that looks at the human cost of abandoning those who struggle to fit in.
A powerfully atmospheric one-woman play, All On Her Own tells the story of Rosemary who, alone at midnight in London, has a secret burden to share that is both heartbreaking and sinister.

A moving examination of a terrifying moral dilemma, and a powerful story that shows what it takes for humanity and decency to be restored in a world that has abandoned them.

A poignant, moving and darkly funny play about young girls slipping through the cracks in society. Joint winner of the 2016 George Devine Award for Most Promising Playwright.

A deeply emotional comedy drama from the author of East is East, exploring the relationships we have with our roots, and with those that we love but don't always understand.

An edition of Shakespeare's play in the authoritative and accessible Shakespeare Folios series.

A searing dramatic thriller that asks how well we actually know those closest to us, premiered at Hampstead Theatre in June 2016.

An unnerving short play by Brazilian playwright Marcos Barbosa.

Two plays

Two tense and unnerving short plays from talented Brazilian playwright, Marcos Barbosa.

A provocative short play about parenthood and responsibility, from the author of Mr Incredible and Where Do Little Birds Go?.

A psychological thriller, adapted for the stage from Harriet Lane's gripping novel.

Two dark fairy tales from Canadian playwright Pascal Brullemans.

A volume of work by the innovative African-American playwright, author of the Pulitzer Prize-winning Topdog/Underdog.

A drug-taking hard man from the city returns home to the Highlands to try to recapture the innocence of his youth.

Two friends scratch out a living on the margins of society in a play commissioned by acclaimed theatre company Clean Break.

A rite-of-passage play in which a twelve-year-old boy spends the night alone on an island.

Molière's Amphitryon is based on a play by Plautus. In Molière's version, Jupiter's love affairs allude to those of the French king.