Plays
Showing 163-180 of 1,998 items.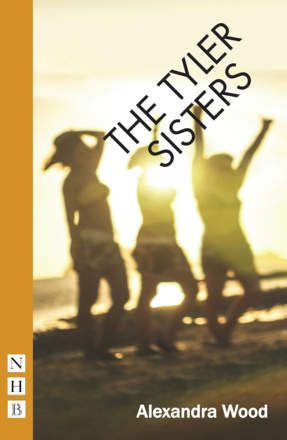 A funny, heartening exploration of time, and the unassuming moments that make up our lives.
A play set in a small restaurant in the Pittsburgh Hill District in 1969. Part of August Wilson's Century Cycle, his epic dramatisation of the African American experience in the twentieth century.

Nilo Cruz is the most produced Cuban-American playwright in the US and was the first dramatist of Hispanic descent to receive the Pulitzer Prize.

A bittersweet drama about life, love, loss, and sculpture.

A comedy that explores how the everyday becomes political and the political becomes everyday in a conflict zone.

A powerful drama about the first ladies of France and America, as their husbands clash over an international crisis.

Scenes for student actors

A fascinating collection of short scenes for two actors. Drawn from the work of Canada's premiere playwrights, the thirty-nine different scenes have been chosen by an experienced drama teacher, with easy directions and theatre terms explained.

A short play about the unfairness of growing up in a world where you don't make the rules. First performed as part of Inside/Outside, a season of short plays staged at the Orange Tree Theatre, Richmond.

An insightful, heartfelt coming-of-age story and a blazing account of inner-city, British-Asian teenage life.

Kevin Elyot's evocative final play, a hilarious and heartbreaking tale of one family's hidden liaisons over half a century.

An edition of the play in the Shakespeare Folios series, offering the absolute authenticity of the First Folio in a totally accessible form.

A chilling adaptation of Henry James's classic ghost story.

A chilling, queer play-noir set amongst the shadowy hills of Hampstead Heath.

A touching one-person play about a person's true identity, the first English-language adaptation of Emmanuel Darley's hit play, Le Mardi à Monoprix.

With a Welsh-language translation, Un Bore Mawrth

A funny and playful drama written specifically for young people, about what happens when the world literally turns upside-down. Bilingual edition: includes the original English play with a Welsh-language translation, Un Bore Mawrth, by playwright Daf James.

David Henry Hwang is known for exploring the complex relationships which bridge Eastern and Western culture in modern America. It is a subject that has long haunted American drama: how, in a land of immigrants, does one deal with one's heritage and construct a sense of identity.

An autobiographical monologue, written to be performed by its author David Edgar, in which Edgar at seventy confronts the ideals of his twenty-something self.

Drama Strategies for Building Meaningful Performances

A collection of short dramatic scenes, with learning activities and teaching strategies to accompany each one - everything a teacher needs to help students connect with the material and give a truthful performance.