Plays
Showing 1-18 of 1,998 items.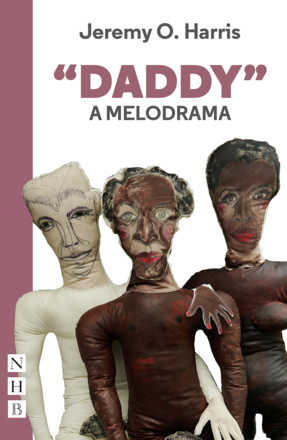 A blistering melodrama from Jeremy O. Harris, whose play Slave Play received a record twelve nominations at the 74th Tony Awards.
A timely play based on the true story of an imprisoned Nobel Laureate.

A psychological drama that asks if the cycle of generational trauma can ever be broken. Can queer, Black femmes find love and belonging when the soil beneath them – and the climate around them – is hostile?

A strikingly original play combining traditional storytelling with physical theatre, created by The Imaginary Body. Winner of a Fringe First Award at the 2002 Edinburgh Festival Fringe.

A definitive collection of all of Eric Bogosian's monologues, originally performed as part of his six off-Broadway solo shows.

A unique and personal response to the extraordinary events of the first hundred days of the presidency of Donald J. Trump - a play diary for each day of the presidency, from the Pulitzer Prize-winning playwright.

Coincidences, omens and vision collide with political reality in this epic new play by the award-winning Mike Bartlett.

15 Monologues Adapted from Ovid

Drawing inspiration from Ovid, fifteen leading female and non-binary British playwrights dramatise the lives of fifteen classical heroines in a series of new monologues for the twenty-first century.

A devised play about three couples having sex for the first time – and a country on the brink of a sexual awakening.

A bold and powerful dramatisation of George Orwell's classic dystopia, ideal for any school, youth group or amateur company.

Two solo pieces by the award-winning American performer, and founder member of the Five Lesbian Brothers troupe.

A spine-chilling, funny and scary play from the award-winning writer and broadcaster behind the hit BBC podcast The Battersea Poltergeist.

A play set on the day that New Labour swept into government, telling three deeply personal stories of euphoria and despair.

A hilarious, macabre love story about a pregnant couple of activists attempting to offset the carbon footprint of their unborn baby's life.

A portrait of an eclectic family, held together by the courage to survive. Winner of the 2015 Susan Smith Blackburn Prize.

A unique, year-long play cycle from the Pulitzer Prize-winning author of Topdog/Underdog. This collection of 365 impeccably crafted pieces, each with its own distinctive characters and dramatic power, is a complete work by an artist responding to her world, each and every day.

A play exploring the impact of state violence on Black and brown children.

A viciously funny play offering a dazzling glimpse into the underbelly of the greatest political show on earth: the US presidential race.