Showing 133-144 of 294 items.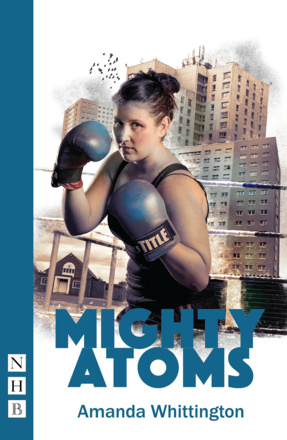 Ex-boxer Taylor Flint wants to put the past behind her. Yet back on the Hull estate where she grew up, she is drawn into running a boxercise class. Amanda Whittington's play is inspired by Hull's original Mighty Atom, Barbara Buttrick.
Part of The Middlemarch Trilogy, adapted from George Eliot's novel by Geoffrey Beevers. Three interconnected plays, telling the story of Middlemarch from the perspective of a different set of characters: from county, town and countryside.

Three plays based on George Eliot's classic novel, which can be performed as a trilogy or as standalone pieces.

A thrilling two-hander that looks at the complexities of a mother-daughter relationship, the growing argument between rich and poor, and a young woman stuck in between.

Euripides' tragedy, reworked by poet Tom Paulin into lithe and sinewy modern English.

The powerful myth of Medea, who murders her children as revenge for her husband's infidelity. In the Nick Hern Books Drama Classics series.

A play about class, consent and transgressions buried in the past, set over the course of one winesoaked evening in a Dublin restaurant.

Peepolykus bring their exhilarating combination of verbal slapstick, visual surprise and anarchic comedy to Gustave Flaubert's seminal nineteenth-century masterpiece Madame Bovary.

A brilliant adaptation of Mary Shelley's Gothic masterpiece that places the writer herself amongst the action as she wrestles with her creation and with the stark realities facing revolutionary young women, then and now.