Showing 121-132 of 285 items.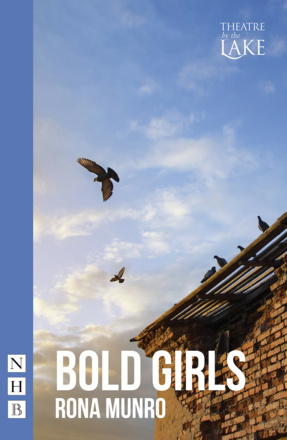 A sharply funny, moving play set during the Troubles in Northern Ireland and celebrating women's strength under siege.
A play exploring the last three decades of women in politics, asking what's changed and what still must.

A tense, revealing play that explores what it means to care for one another and asks who, in a time of increasing disconnect, we expect to look after us.

A funny and touching new play about the fertilisation of an idea.

Fraught, funny, and ferocious, a play that challenges the cultural response to accusations of sexual assault.

A taut, funny and powerful drama about the first generation of female soldiers to serve in the British infantry in close combat.

A riotous celebration of sisterhood, showing that while life may throw up unexpected turbulence, friendships will last the course.

A powerful adaptation of Louise O'Neill's devastating novel about the experience of a young woman whose life is changed forever by a horrific act of violence.

A poignant drama about attitudes to teenage pregnancy in 1960s Britain.